WWPH Fiction and Poetry Contest Winners Announced
–CONGRATULATIONS! To our 2020 poetry and fiction award winners!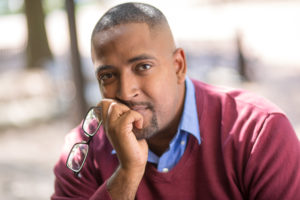 Steven Leyva is the winner of the 2020 Jean Feldman Poetry Award for his collection, THE UNDERSTUDY'S HANDBOOK. Leyva was born in New Orleans, Louisiana and raised in Houston, Texas. His poems have appeared or are forthcoming in 2 Bridges Review, Scalawag, Nashville Review, jubilat, Vinyl, Prairie Schooner, and Best American Poetry 2020. He is a Cave Canem fellow and author of the chapbook Low Parish.  Steven holds an MFA from the University of Baltimore, where he is an assistant professor in the Klein Family School of Communications Design.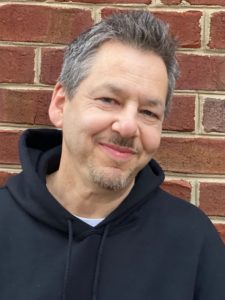 Adam Schwartz is the winner of the 2020 Fiction Award for his short story collection, THE REST OF THE WORLD. Schwartz's stories have won Poets & Writers' WEX Award, Philadelphia Stories' Marguerite McGlinn contest, Baltimore City Paper's story contest and have been published in Arkansas Review, Mississippi Review, The Doctor T.J. Eckleburg Review, Little Patuxent Review, Saranac Review and december Magazine. He has stories forthcoming in Gargoyle and the Raritan. His non-fiction has appeared in the Baltimore Sun, New York Daily News, and Bethesda Magazine. For twenty-two years, he has taught high school in Baltimore City.
Each writer will receive print and ebook publication of their collection, scheduled for October, 2020, a launch reading at Politics & Prose in Washington D.C., and a cash award of $1,000. The Washington Writers' Publishing House, a venerable small nonprofit, cooperative press established in 1973, publishes one book of poetry and fiction from a writer living within 75 miles of our nation's capital each year. 
In addition, we were thrilled with the outstanding breadth and depth of the entries this year, and for the first time in our history, wish to note Finalists in each category. FINALISTS in poetry are (in alphabetical order): Mirande Bissell for STALIN AT THE OPERA; Adam Chiles for BLUFF; Melanie McCabe for IF THERE ARE GHOSTS and Emily Tuszynska for FLOWERS, MOON. The FINALIST honor in fiction is awarded to Suzanne Feldman for her short story collection THE WITCH BOTTLE.