Dedicated to Poetry & Fiction Writers in the DMV
Welcome to Issue #4
Welcome to summer and to the poet Kateema Lee, who urges us to 'fly or die,' in her soaring poetry and and to Ruth Ticktin, who weaves some "bad poetry" into her short story, "Get Up and Sing." We also honor one of our poets from This Is What America Looks Like: Poetry & Fiction from DC, Maryland, Virginia who has left us too soon: Venus Thrash. Lastly, make sure you read until the very end. We have news to share!

Reminder: Submission to WWPH WRITES is free; subscription is free, though you will see a 'tip jar.' Any monies raised will go to sustain our shoe-string operation! At this time, we cannot reward our writers with payment, but we hope that our efforts to showcase your works speak to our commitment to the DMV literary community. Please see our Submittable page for more details. Submit! We are reading now for our fall issues.

Read on!
Caroline Bock
Fiction Editor
WWPH WRITES
---
WWPH Writes: Poetry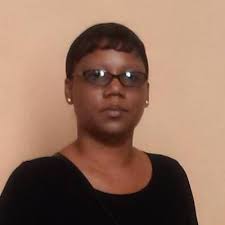 Kateema Lee
is a Washington D.C. native. Her recent work has been published in print and online journals such as Beltway Poetry Quarterly, African American Review, Gargoyle, Baltimore Review, and others. She's a Cave Canem Graduate Fellow and has attended workshops at Tin House, Callaloo, and the Community of Writers. She is the author of two chapbooks, Almost Invisible and Musings of a Netflix Binge Viewer. Her collection, Transcript of the Unnamed, explores joy, identity, violence, and the "brief, bright lives" of missing and forgotten black women in the District of Columbia.
This Life
after Walt Whitman
Most days, these days, my body
Is bound to bed. This is an unwritten
agreement between soft sheets,
alternative down and me. My body
reclines accepting the shape
of pillows along my back. My feet
and legs relax on memory.
My memories rest as my body rests
as my arms lay, more respite than retreat.
This is life now, today, hips inert.
But what is This life! To be bound to bed,
to put memories to sleep, to feel my heels
dig deep, anchoring my thoughts and dreams.
What is this life? This weighted shell, waiting.
Anacostia Girls
After Shakespeare Sonnet 60
  We are cormorants kissing                 white waves, upturned                               
                                                            wings
worshiping the sky. As the waves    make towards the coast…
  so do our minutes hasten             to their end; We fly or die.                                                                                                                                          
© Kateema Lee 2021
---
WWPH Writes: Fiction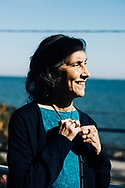 Ruth Ticktin coordinated programs, advised, and taught around Washington DC since 1977. From Madison and Chicago, a graduate of the University of Wisconsin, she encourages sharing stories. Coauthor: What's Ahead? (ProLinguaAssoc. 2013), Coeditor: Psalms (PoeticaPublishing 2020), Contributor: BendingGenres Anthology 2018-19, and Art in Covid-19 (SanFedele Press). Upcoming: Was Am Going, Recollections in Poetry & Flash (NewBayBooks 2021).
Photo by Margarita Corporan
Get Up and Sing
Walt was pushed into a very small space, basically a wooden crate box or trunk. All curled up, his knees were shaking at his ears. The box had been placed under some flooring and a voice told him to stay put and push the alert button if he heard anything. He waited and possibly even slept in the space until he heard a bomb, presumably, being set up right next to him. Penetrating his ears, were sounds of wires being clipped, timers turned and set, scraping of metal on cement, and rustling of retreating footsteps. He tried to hit buttons, to activate alerts and opened his mouth to call out a warning. No sound emerged. He kicked and hit the edges of the crate until realizing the uselessness.
Turning over he said aloud, "Hallelujah," thinking, I am in bed, I am not in a box, and I can talk. However, when he lay back down, the same dream continued. He went in and out of the goddamned trap, tossing and turning. The nightmare continued and he wasn't able to completely leave.
He was home looking for a uniform. The purpose was unclear – for school or the army – but he couldn't find the clothes anywhere in his apartment. He arrived late to the auditorium, in the wrong uniform, and an officious man informed him, "You are not allowed to participate. You haven't been to training or class or any of the practices."
Walt didn't know anybody, and they didn't know him. He stared at the stage and realized that he had been in that trunk under that stage the whole time. The place didn't get blown up, so that meant the bomber was still out there. He looked around for someone who didn't fit in and saw only himself, the odd man. No, I couldn't be the bomber, he dared think, but what other possibility is out there?
He ran and ran into pitch-black woods. The moon was new and slivered, the stars were covered by clouds, and the overcast afforded him no light. A dead deer near the road lay ahead.
Running away from the death, he followed the edge of the pavement towards another carcass, this time with antlers. The deer wasn't shot, it had been killed while running. Part of the life cycle, the season of death, not of mating or birth, or even hunting.
He woke up panting and looked to scribble on the paper next to the bed so he could remember the exact order of events. Sitting up, after drinking the whole bottle of water next to him, he remained painfully thirsty.
Years ago, he'd worked on dreams and believed this phase of his healing had ended. He used to write out dreams and share them with his therapist once, sometimes twice, a week. He didn't journal the dreams any longer. Instead, after composing, he'd sing his bad poetry aloud. He called them his walking songs:
Get up and sing now
A strong drum beats for this life
What's needed is known
A mantra, hell yeah
Maybe mix in some Haiku
Write it down shout out
Shower coffee food
Walk out, look at sea and sun
Hark, music lives on
Tapping the rhythm
Fingers on thighs, mouthing sounds
Today's a good day
Cleanse drink eat oatmeal
Stroll soak up crisp bay breezes
Birds chirp n ducks quack
Except when the winter raged, Walt got up early each morning. Before going to work, he'd walk a mile on the path till he hit the cliffs and the way became rocky. Then turning around, he'd watch the sun, sky, water, ducks, and gulls. People passed him, some runners, some guys his age with headphones in their ears, and the occasional photographer. Most politely said hello, but Walt wasn't interested or curious. As winter set in there were fewer people strolling on the path. He needed the tranquility to last. If he'd been a praying man, his walking songs would be his prayer.
© Ruth Ticktin 2021
WWPH Community News
In Memoriam: VENUS THRASH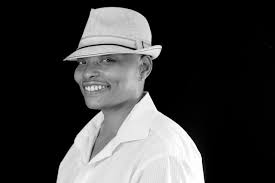 NO VISIBLE SCARS
Not hands clamped around a throat. Liquor
fueled fists crushing the nose. Blackening
an already puffy eye. Not a knee to the gut.
But there is a kind of violence that scars
just the same. Dampens joy. Wounds the spirit.
Burdens the mind. Suffocates the soul. A more
subtle breaking of bones. A barrage of putdowns.
The backhanded compliment designed to degrade.
Withdrawing sex. Rejecting intimacy to hammer
self worth. To starve desire. To punish perceived
wrongs. To recycle pain. To hurt when hurt.
Originally published in our This Is What America Looks Like: Poetry & Fiction from DC, Maryland and Virginia anthology.
Rest in peace, Venus Thrash, our poet friend.
*
NEWS! The Washington Writers' Publishing House annual contest for full-length poetry and fiction manuscripts opens on July 1st-November 15th for writers from DC, Maryland or Virginia. For 2021, we have expanded our geographical outreach to include any resident from the DMV. We have also increased our award to $1,500 and will select one winner and up to three finalists. Our entry fee remains at 2020 levels: $25.00. If you are experiencing financial hardship, and need assistance with this fee, please email us at wwphpress@gmail. Members of WWPH will judge. The Washington Writers' Publishing House is a 45-year-old nonprofit, all-volunteer, cooperative press based in D.C. More details on our website at www.washingtonwriters.org.
*
Our friends at the Maryland State Arts Council asked us to share this opportunity for Maryland writers:
2022 Independent Artist Awards – Literary Arts
Application Deadline: July 1, 2021 at 5pm
Independent Artist Awards recognize achievement by Maryland artists making work independent of an institution or organization. The awards are accompanied by grants of $2,000, $10,000, and $15,000 that encourage artistic growth and sustained practice.
Application assistance, guidelines, and further information can be found on the MSAC website.
---
Thank you for reading our fourth issue of WWPH Writes
Please help us to spread the word and share this issue with your all your literary-loving friends.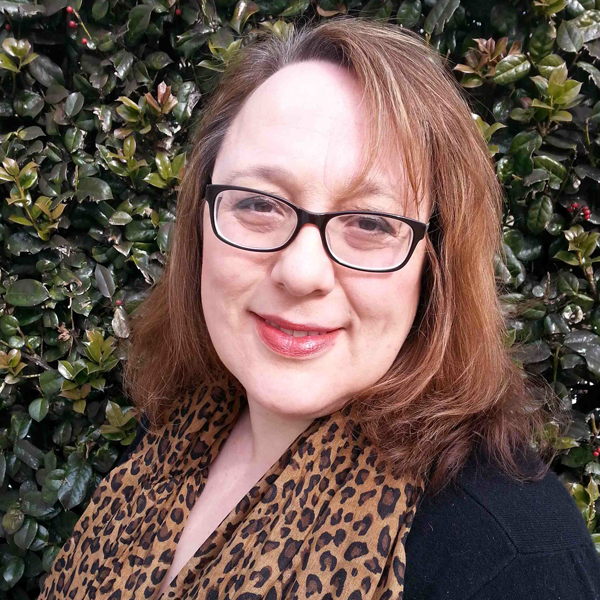 Caroline Bock
Fiction Editor, WWPH Writes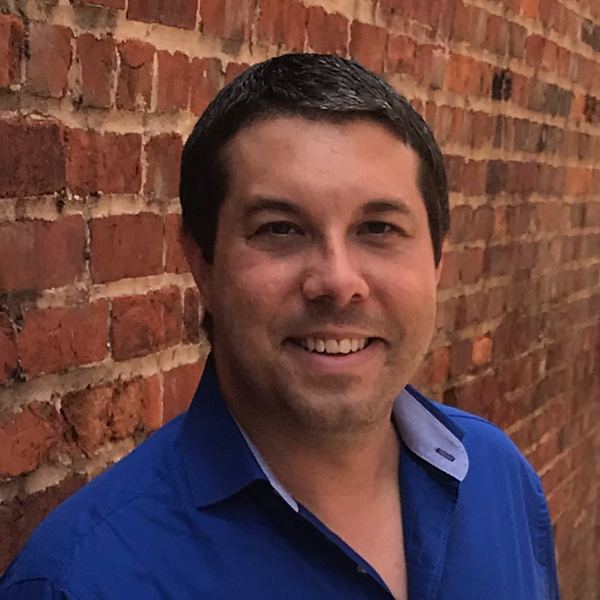 Jona Colson
Poetry Editor, WWPH Writes
---