Dedicated to Poetry & Fiction Writers in the DMV
Welcome to Issue #10
This issue features two works in fearless second-person, and I'm sure you will agree that, as Gregory Luce writes in his poem, "one carries the other." The fiction piece, "Donated Evidence of a Relationship, Courtesy of a Recovering Hoarder," by Delaney Burk offers a lyrical, curious reflection of a relationship framed as evidence—read and listen to its unwavering direct address. Luce's poem, "Matter," suggests an intimate, spiritual moment where the narrator assures us of its "matter." Enjoy these works. And welcome fall and cooler days, perfect for reading.
If you are a writer from DC, Maryland or Virginia, don't miss the news of our annual contests for full-length poetry and fiction manuscripts at the end of our journal. Lastly, if you are writer from the DMV, we are open for submissions at WWPH Writes. It's free to submit and to subscribe. Submit here.
Jona Colson
Poetry Editor, WWPH Writes
---
WWPH Writes: Poetry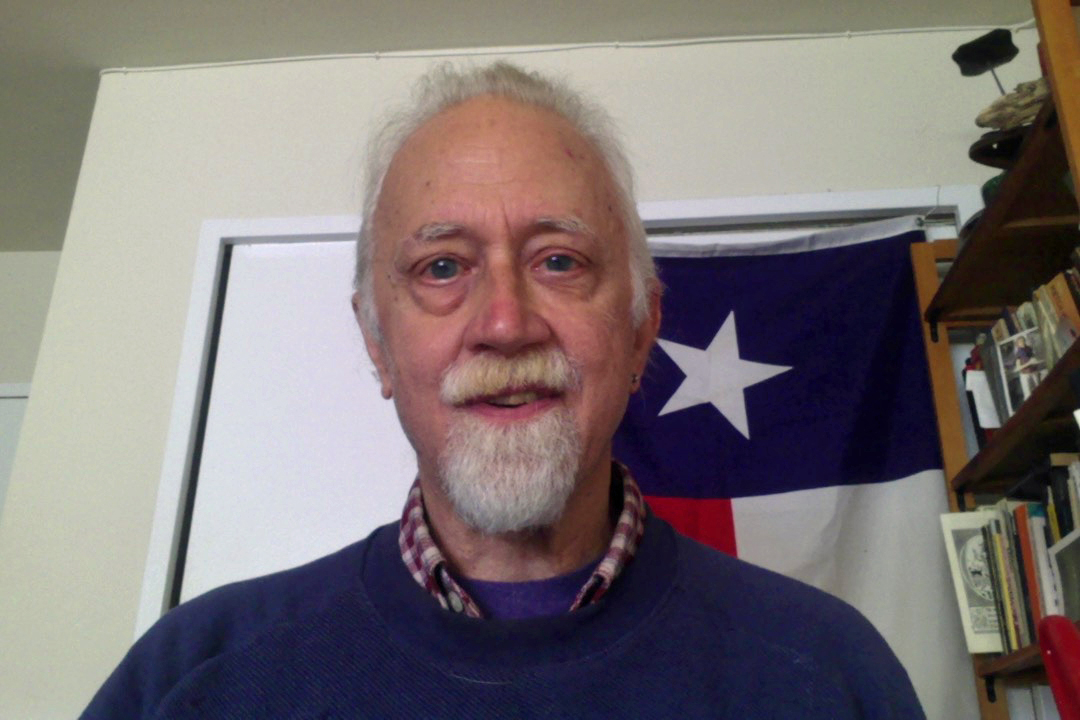 Gregory Luce is the author of four books of poetry and has published widely in print and online. He is the 2014 Larry Neal Award winner for adult poetry, given by the DC Commission on the Arts and Humanities. Retired from National Geographic he is a volunteer writing tutor/mentor for 826DC, and lives in Arlington, VA.
Matter
If your hands tremble
it doesn't matter, you
can still strike the match
and light the candle
on the shrine. No matter
if your back hurts,
you can still bow
and if your legs are
too stiff for the lotus
that doesn't matter either,
you can sit on a chair.
Spirit and matter
are not opposed, they're
like light and darkness.
One carries the other
as needed. You carry yourself is what matters.
© Gregory Luce 2021
---
WWPH Writes: Fiction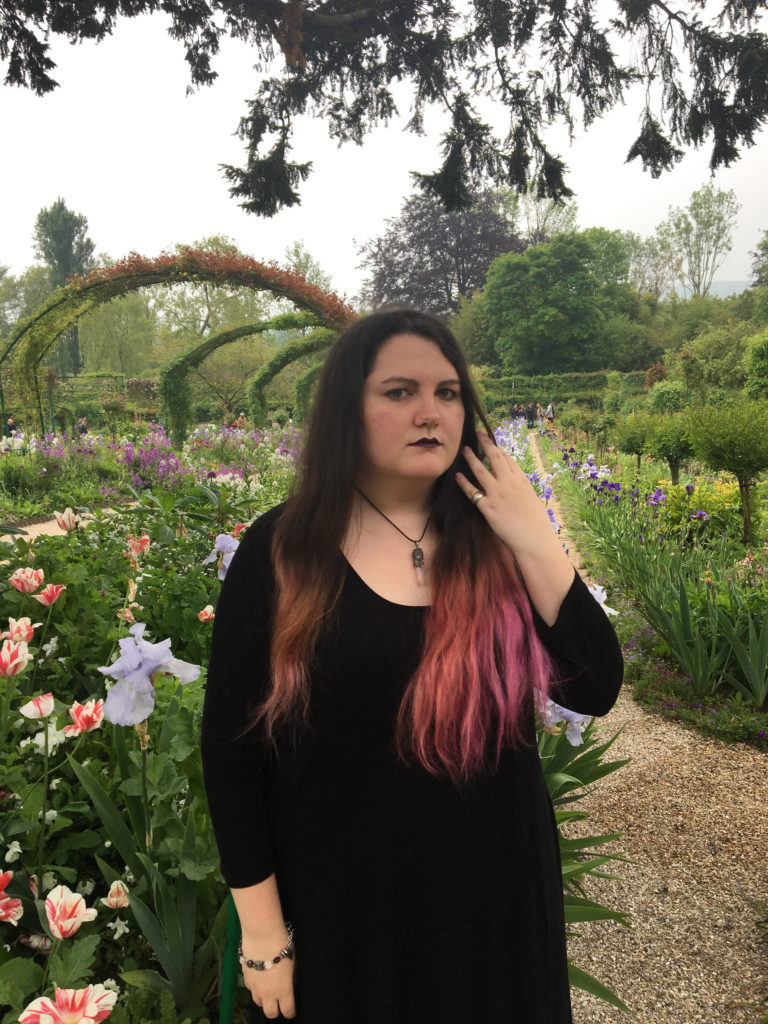 Delaney Burk grew up in Alexandria, VA and earned her BA in English with a Creative Writing focus at Virginia Commonwealth University. She's been previously published in Crab Fat Magazine, From Whispers to Roars, Gravitas Magazine, Bottom Shelf Whiskey, Cleaning Up Glitter Literary Journal, Coffin Bell Journal, Compressed, Defunkt Magazine, and Lunch Ticket. When she is not watching every Colin Firth movie ever made or hoarding lipstick like a really lame dragon, she is exploring the urban fantasy genre, finding ways to merge horror and humor, and writing run-on sentences. She is currently interning for Feels Blind Literary Magazine, attending George Mason University's MFA program, and unpacking her complicated relationship with the works of Stephen King.
Donated Evidence of a Relationship, Courtesy of a Recovering Hoarder
Fourteen sweaters (Five yours, nine mine)
Mine are too small. I've started gaining weight again. Sylvia says your sweaters have mold in them, but I think she's overreacting.
Three pairs of prescription glasses (mine)
One bottle of hair gel (yours)
It expired in '99. You were already losing your hair by then. Why did you buy this?
Twenty-one three ring binders, all stuffed with editing notes (mine)
Eleven button-down shirts (all mine, except for one)
Your one dress shirt. The armpit stains still won't wash out. Christ, even bleach doesn't help. It doesn't smell like you either. Just dust.
Three pairs of work boots in varying stages of use (yours)
Sylvia said I could still wear the nicer pair, but your feet have always been smaller than mine.
We learned that the hard way in Florida, right? One day in your sneakers and my feet were blistered for the whole week. We fought for hours about it, passing the blame for my forgotten sandals back and forth like a shared entrée.
I would take that again any day over this.
One travel sewing kit (mine, I think)
You don't know how to sew. Say you always had me to fix up any holes, so why learn? I've tried to teach you so many times. You're just goddamn stubborn.
One bulk box of greeting cards, filled predominantly with blank sympathy cards (ours)
I lost count of how many we sent in the eighties. I'm sure you have the exact count. I was the one with the steel trap memory, but you have such a mind for numbers. Especially terrible ones.
How many people died in Vietnam?
How many days does it take to starve?
How long has it been since you left?
A suitcase of magic tricks, mostly broken (yours)
Sylvia wants to keep these. Being our niece and the only one to help me has earned her that right. She remembers a lot of the ones you've shown her. She shuffles the deck of cards just like you do. She asks me to pick one and she gets my king of hearts on the second try.
That was the card I pulled the first time you showed me the trick. I knew it was a pick-up, but I was still flustered when you wrote your number across the back. Like you didn't care about making the deck incomplete. Like you knew the card would be returned.
You clung to that image a decade ago when you made our wedding invitations. "Danny, the Jack of all Trades, marries Walter, the King of his Heart". Your sister loved it and called you a softie. Sylvia insisted on being the flower girl, even though she was fifteen. Even though we didn't have a proper ceremony. Even though you wore that ridiculous
Leather jacket (yours). The one that was your father's. The one that's always been too big. The one that stinks of cigarettes and mulch and wood glue and
You asked to be buried with it. You told me so every time you put it on to go to dinner, to a party, to any funeral but yours and I called it ugly. You said it was vintage. I said it isn't vintage if it's the only jacket you've ever owned. You said I could pry it from your cold
You remember what you said. But what are you going to do about it now?
Tell me.
Please.
Just one more fight.
For me.
For old time's sake.
Time is all I have left now.
© Delaney Burk 2021
WWPH Community News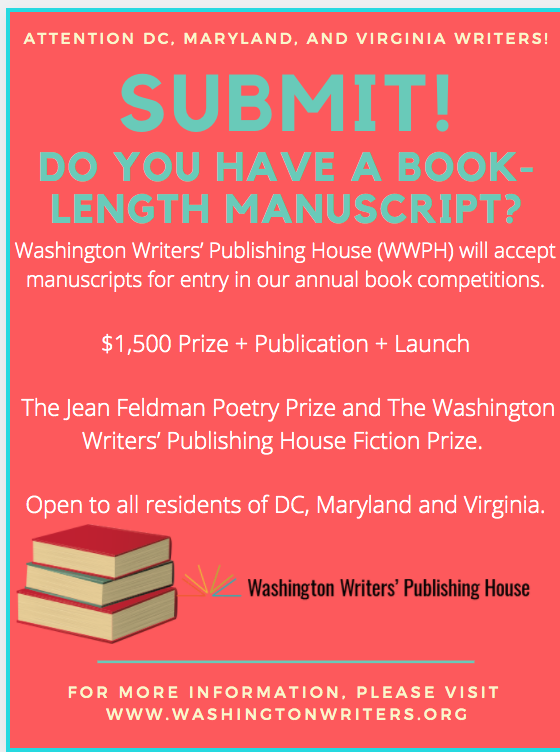 ANNUAL CONTESTS FOR FULL-LENGTH POETRY AND FICTION MANUSCRIPTS

The Washington Writers' Publishing House's annual  JEAN FELDMAN POETRY Prize and FICTION Award for full-length poetry and fiction manuscripts is now open through November 15th. For 2021, we have expanded our geographical outreach to include any resident from the DMV. We have also increased our award to $1,500 and will select one winner and up to three finalists in poetry and fiction. Our entry fee also remains at 2020 levels: $25.00. Members of WWPH will judge. Submit here.
*
Thinking of submitting to WWPH Writes? We are looking for poetry and fiction that celebrate, unsettle, and question our lives in the DC, Maryland, and Virginia area (DMV) and in our nation. We seek work that is lyrical and dynamic, and we believe in cultivating a diverse environment of content, form, risk, and experimentation. New perspectives and voices with craft and fierceness are strongly encouraged to submit. Send us your best work–challenge us with your ideas and your writing. We look forward to reading your poems and stories! Submit here.
*
WWPH Writes is the bi-weekly literary journal of The Washington Writers' Publishing House, a 46-year old nonprofit, 501c3, all-volunteer, cooperative press. One can now easily donate to WWPH via our new donation page. Thank you for reading our work and thank you for your support!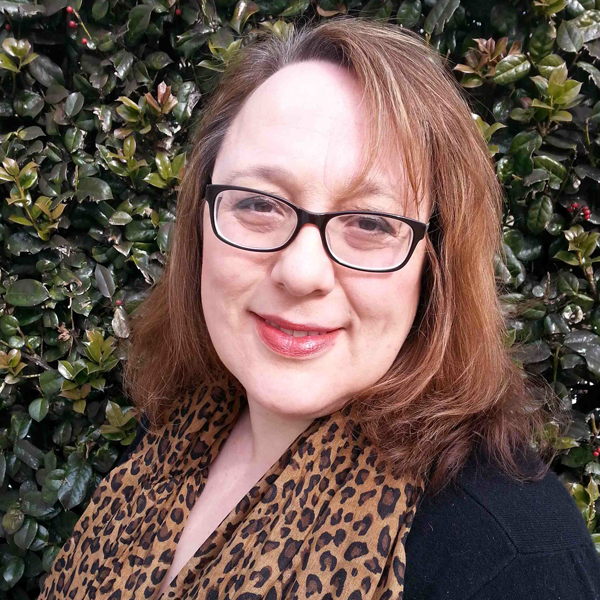 Caroline Bock
Fiction Editor, WWPH Writes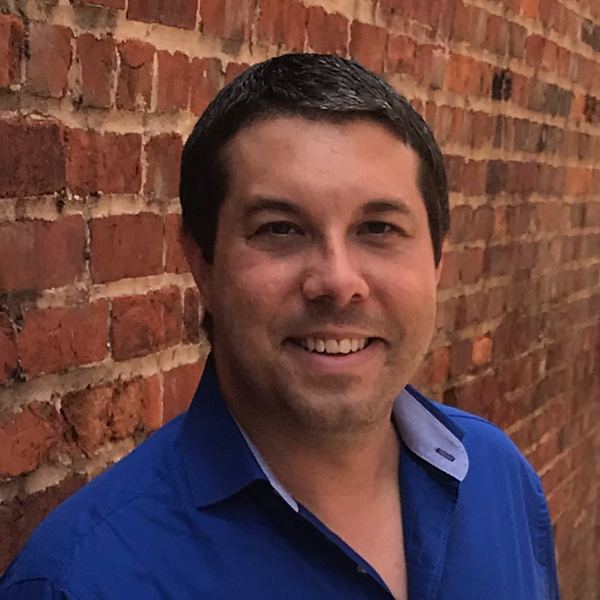 Jona Colson
Poetry Editor, WWPH Writes
---