Cassiopeia. A Vigil Moon. The night sky embraces the works of our poet, Kim Roberts, and fiction writer, Marcy Dilworth, in our twenty-third issue. The language is so precise and vivid in these texts that I feel like I am with the storytellers, searching the stars, or basking in the moonlight at a Wawa convenience store.
And we are always seeking more at WWPH Writes! We are eager for poetry and short fiction that captures summertime in the DMV. Submit your work to us. Plus, the Washington Writers' Publishing House is thrilled to be part of several upcoming book festivals in May. Read on for more details on submissions and festivals. We look forward to considering your work for publication and to seeing you in-person!
Caroline Bock
Fiction editor, WWPH WRITES
WWPH Writes: Poetry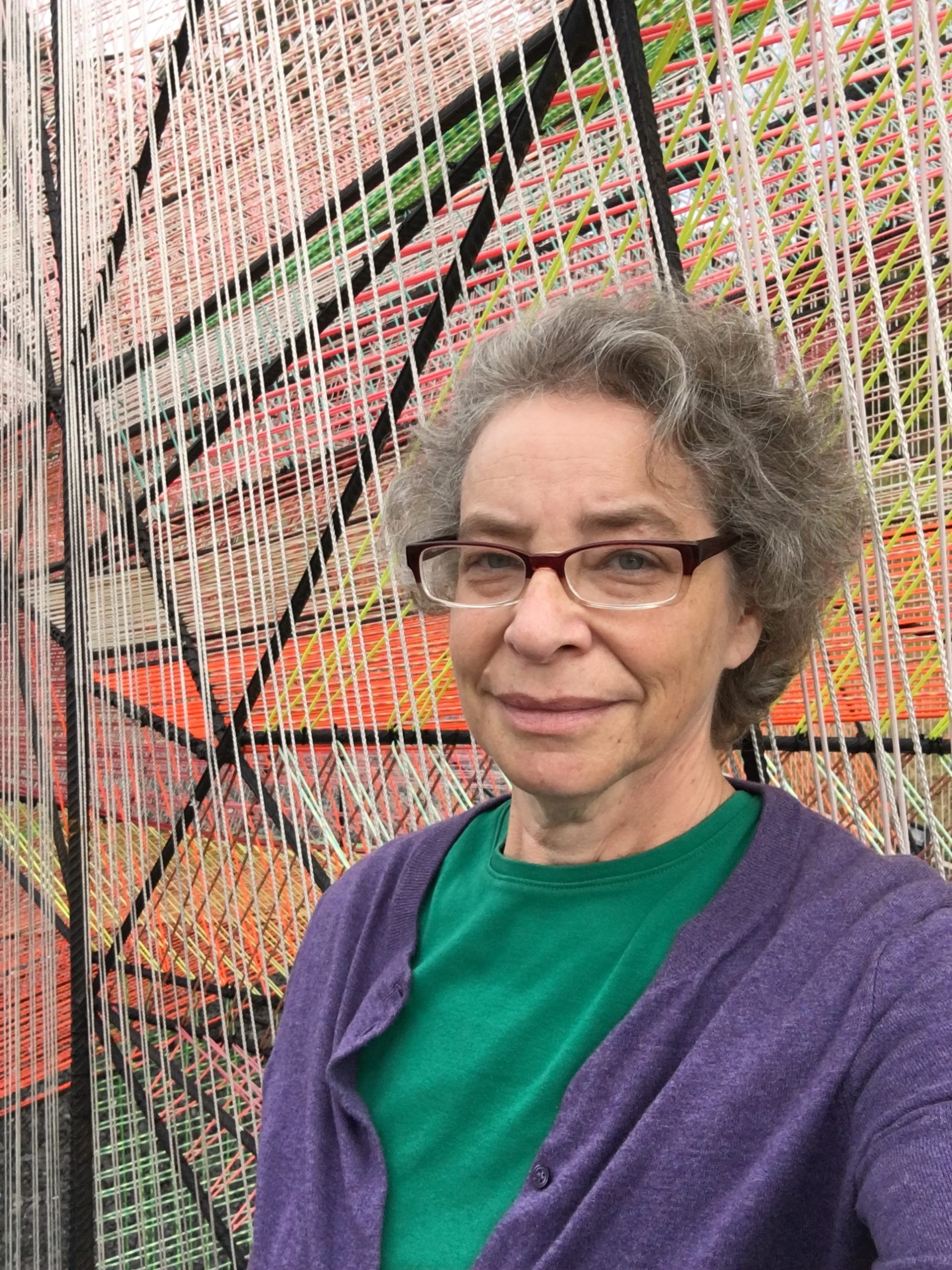 Kim Roberts is the editor of the anthology By Broad Potomac's Shore: Great Poems from the Early Days of our Nation's Capital (University of Virginia Press, 2020), and five books of poems, most recently The Scientific Method (WordTech Editions, 2017). More at www.kimroberts.org
---
CASSIOPEIA
The first constellation I learned and the one
I still look for in the night sky,
the Queen of Ethiopia reclines half the year
in comfort, then in punishment for boasting
of her notorious pulchritude, for the other half
she clings, every tendon tense, to the upside down
W of her throne as it wheels around the North Star.
She braces against the fear of falling,
the empty black, where beauty dissolves—
which must be why astronomers named
the two nebulae that reside side by side
in her constellation Heart and Soul,
six thousand light years from where I stand.
When first frost tips the morning blades
an elegant silver, and black wasps move
like cartoon drunks into the secret caves
of their hibernation, when goldenrod
turns brittle on slender grey stalks,
and Canada Geese muscle the mallards
out of the pond, Cassiopeia clutches the coming winter
upside down, atoning for her youthful arrogance—
and pining for her youthful arrogance—
a time when she could cast all caution up
into the velvet with all her heart and soul.
© Kim Roberts 2022
---
WWPH Writes: Fiction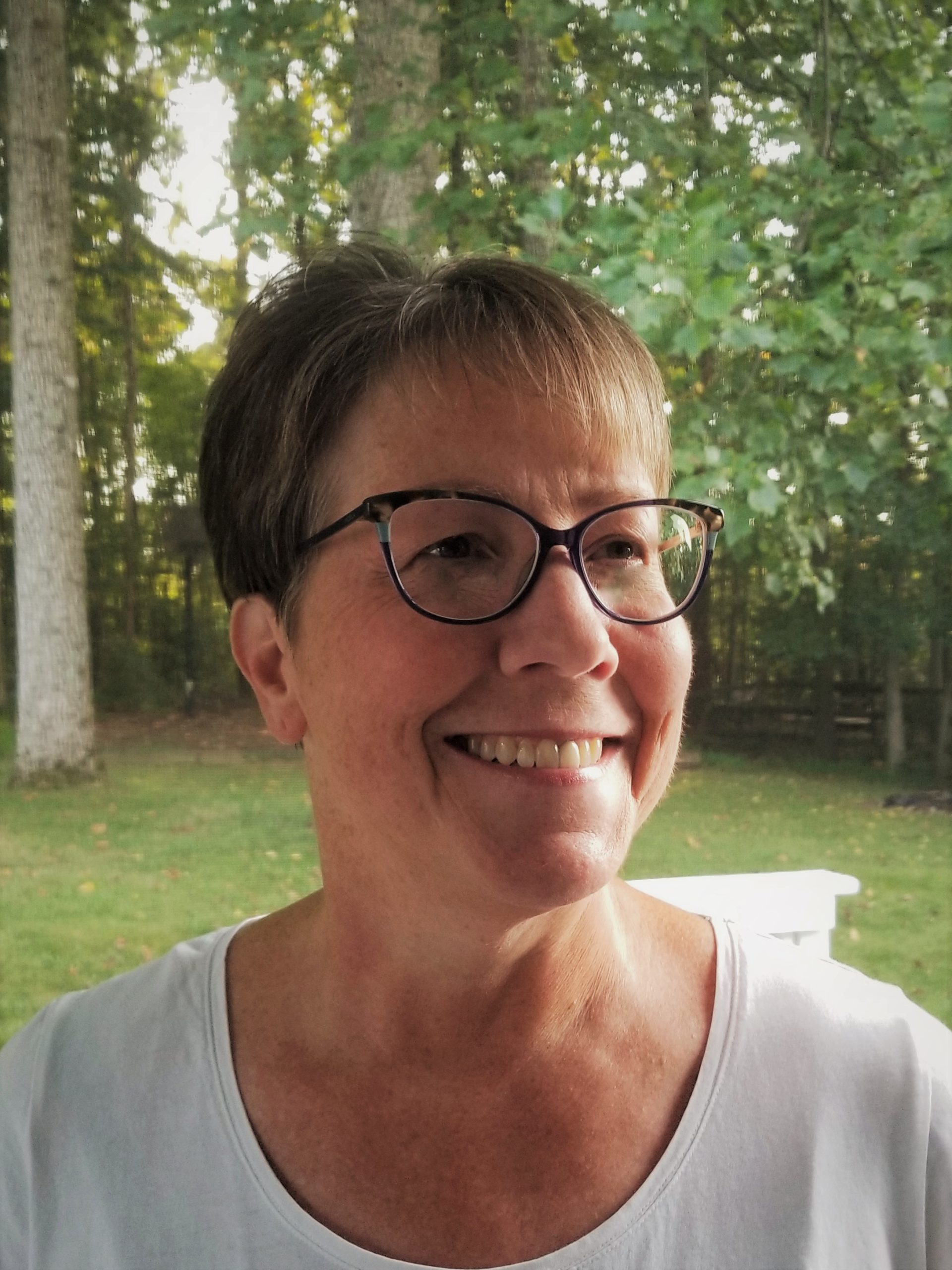 Marcy Dilworth is a recovering finance professional finally pursuing her love of writing. Her fiction appears in Typehouse Literary, Sledgehammer, the WWPH This is What America Looks Like anthology, and elsewhere. She lives in Clifton, Virginia with her husband where they serve their precocious rescue pup, Kirby.
Vigil Moon
My favorite nurse called, a hitch in her voice, said it won't be long now, that Uncle Dave knows I'm on the way. Minutes later, I'm driving my crumb-clogged minivan, merging onto I-95 South. A hundred and forty miles to go.
It's the tail end of the rush hour flood from D.C. Mercury-vapor street lamps line the sky, casting faint light on the cars and trucks, obscuring the heavens but for a murky suggestion of the waxing gibbous moon. Lurid red brake lights tease, illuminating the route ahead but thwarting my advance.
I force my way in front of cars with more self-respect than mine, cars that fear scratches and dents, and pull ahead for a net gain of inches.
I can see Uncle Davein a hospital room, the hospital I've been in and out of for weeks. This man who yelled loudest at my basketball games, who reminded me I deserved more than I realized. He's peaceful, I decide. His old friend Leo sits bedside, reminds him of coolers full of fresh-caught fish and sweaty glasses of iced tea on the dock. At sunset. He pats Uncle Dave's fevered hand.
Traffic opens up. I slalom through what remains, relying on conventional wisdom—middle-aged women in banged-up minivans are invisible to cops.
Forty miles later, I exit the eight-lane wide highway, the main artery that could take me from Maine to Florida, but I'm still in Virginia, now rural, one lane each way. A hundred miles to go.
The road moves like a kiddie roller coaster, swerves around forests, and races along fields full of corn stalk ghosts and naked rows awaiting the spring's crops. Heading downhill, I plunge into darkness knifed by halogen headlights, then uphill, and rise into the moon.
Does this near-full moon mean Uncle Dave endures or does it portend his death? With no cell service in this pastoral pocket, I can think what I want. I can imagine him visiting next month, telling family stories, and gathering my kids on his lap the way he used to hold me and my brother. I can think he's content, feels my kiss on his forehead, knows my heart beats with his.
Red signage glows in the distance, draws me in. It's a Wawa convenience store, my travel favorite, its signature goose flying south, just like me. My fuel gauge is broken and this is my last chance for gas, out here, in the middle of nowhere, in the moonlit void between home and Uncle Dave.
I pull in, pump gas. Turns out I only need half a tank.
As long as I'm here, though, no cell service, no messages, Uncle Dave is still with me.
How about a cup of coffee? I love their coffee, giant vats, always fresh, always ready. I mean, I don't need coffee, I drank my allotted pot this morning. I never drink after noon. But tonight is exceptional. I might sit vigil with Uncle Dave, see him seep out of this world and join my parents, my aunts and uncles, the rest of his generation. I might shed my unspent tears, the ones I've wanted to spare him, the ones I've been saving.
I use the bathroom, wash my hands.
I order a club sandwich.
I pour a 24-ounce coffee.
I pick up a Field & Stream, enjoy the photo of a massive trout forever suspended over a crystalline lake. I return the magazine to the rack.
I've spent a lifetime in the Wawa.
Or maybe I haven't.
The work-worn cashier wishes me a blessed evening. The ad-slathered door opens into the night. For a long moment, I bask in the warm light of the moon that fills the sky.
©Marcy Dilworth 2022
---
WWPH Community News
SAVE THE DATES! The Washington Writers' Publishing House will be live and in-person at the upcoming DMV-area book events, with WWPH books and authors and more: Hill Literary Bookfest on May 1st at the Eastern Market in Washington D.C.; The Lost Weekend, a community literary festival on Saturday, May 14 at Greedy Reads in Baltimore; and the Gaithersburg Book Festival on May 21st at Bohrer Park in Gaithersburg. PLUS, in June, we are holding a first-time in a long-time fundraiser for our nonprofit, all-volunteer, cooperative press launched in 1975 by a group of DC area hippie-poets — The WWPH Bohemian Ball— on Sunday, June 5 from 4-6 pm at The Writer's Center in Bethesda. More details soon!
Thinking of submitting to WWPH Writes? We are looking for poetry and fiction that celebrate, unsettle, and question our lives in the DC, Maryland, and Virginia area (DMV) and our nation. We seek work that is lyrical and dynamic, and we believe in cultivating a diverse and inclusive environment of content, form, risk, and experimentation. New perspectives and voices with craft and fierceness are strongly encouraged to submit. It's FREE to submit, but you must live in the DMV. Please send us your best work–challenge us with your ideas and writing. CALL for submissions: Do you have a story or poem infused with the heat of the summer set in the DC, Maryland or Virginia? We are reading for our June-August issues now and looking for work that brings alive a DMV setting, a sense of summertime and summer places. Always free to submit! Send your work to us by April 15 to be considered. Submit here.
---

---
---
---
---
---
---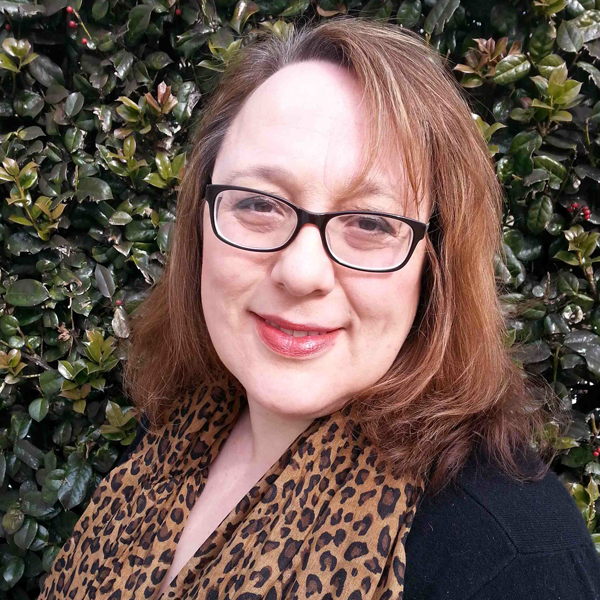 Caroline Bock
Fiction Editor, WWPH Writes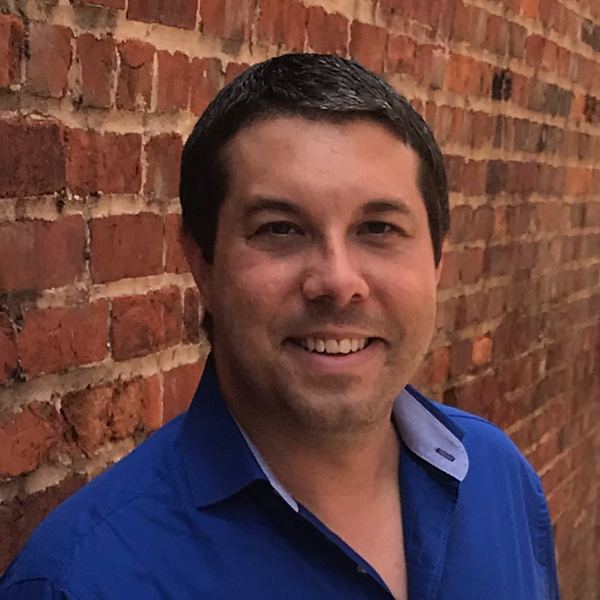 Jona Colson
Poetry Editor, WWPH Writes
---