---
---
---
Welcome to Issue #27 and Happy Pride Month!
The Washington Writers' Publishing House (WWPH) is committed to inclusivity and diversity throughout the year, still, we are thrilled to spotlight two LGBTQ+ writers in this issue during Pride Month! The multi-talented, DC-based poet Regie Cabico shares two new poems while former New Yorker and now DC-based fiction writer Eve Cantler transports us to the seashore, not the Eastern Shore, but Coney Island.
---
Plus, WWPH has news—as of June 1st, Jona Colson and I have new roles at our cooperative small press—as the co-presidents of this forty-seven-year-old DC-based institution. After serving for eight years as president, Kathleen Wheaton is taking on a new role as our Vice President of Fiction, heading the judging of our annual fiction manuscript contest. Read on for details on all of our 2023 manuscript contests and our new editions by master poets Grace Cavalieri and Myra Sklarew.
Caroline Bock
co-president, WWPH and fiction editor, WWPH Writes
---
WWPH Writes: Poetry
---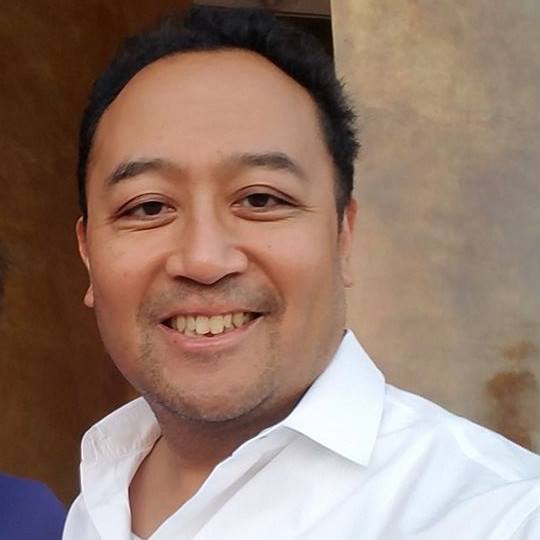 Regie Cabico is the first Asian American and Queer poet to win the Nuyorican Poets Cafe Grand Slam, later taking top prizes in three National Poetry Slams. He is a theater artist and playwright who received three New York Innovative Theater Awards for his work with the New York Neo-Futurists. He serves as a co-chair for La Maison Baldwin, A Gathering of the Tribes, and is a founding board member and current co-chair for Split This Rock and resides in Washington, DC.

---
Arboretum
It's nice to be led across
a meadow by a guy
you're smitten by & he
smitten by you & you both
stumble on Lilac Land
& you realize love is a bit
like Lilac Land
You just never expected
to get there till you smell
the Lilacs Together
---
Wheel of Chakras
My spine
is an obsidian
sphynx
with no sense
of humor
My pubic
bone is a 24/7
casino
slot
machine
My ribs
are marching
bands
of bottle-nosed
dolphins
blowing
bazookas
My heart
is a cinematic
red carpet
with thumbprint
apricot cookies
My vocal cords
are hydrangeas
in bloom
My intuition
is a jack in the box
with jill tendencies
My crown
is a little
filipino
boi
singing
tina turner's private dancer
at chuck e. cheese
---
© Regie Cabico 2022
---
WWPH Writes: Fiction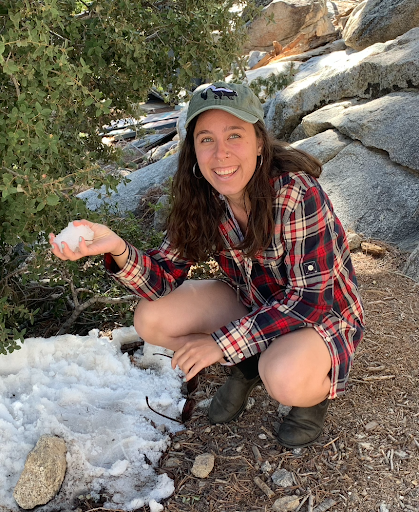 Eve Cantler is a writer and educator based in Washington, DC. She loves sleeping in the woods, watching Instagram reels of raccoons, and looking at houses on Zillow that she can't afford. In the fall she'll be starting graduate school at GW to earn her Master's in Curriculum and Instruction.
---
The Day We Watched the Seagull Eat the Eel
Coney Island is a cesspool in the summer. The heat from the sun amplifies the smell of garbage that litters the beachfront and boardwalk, igniting the sand so that it sears the bare skin of your feet. The water churns with so much city filth you can't even see two inches down. Coney Island is a cesspool but I would've gone all the way to Staten Island if you'd invited me, so fuck it, Coney Island in the summer was my favorite place to be.
I loved riding the Q train out to the end of the line, pretending that somehow we were escaping the heat of the concrete. I loved being invited on an adventure like I was part of the pack. Loved that you were the one that sent the text like maybe I meant something to you. I felt all grown up. Booty shorts that left my bare thighs sticking to the hard plastic of subway seats, sunglasses on in the train car like the light filtering through the cloudy windows as we crossed the bridge was too damn much for me. Guys and girls hanging out like we were equals. Parents not knowing or caring where we went as long as we made it back home that night. The freedom of sixteen and summer colliding into a beautiful tapestry of "let's get drunk at Coney Island on a Thursday morning."
When we stepped off the train and the aquarium loomed up on our left, I couldn't stop my mind from remembering when I was little. Remembering standing in front of the beluga whales and singing them a lullaby. Same song on repeat. Baby Beluga, of course. I've always been a little too on the nose, I guess. This memory made me blush, made me feel too close to the child I was fighting to escape.
"Maybe we should ride the Cyclone," I said, trying to prove something. You smiled like you knew what I was up to. Everyone else just sort of nodded and murmured like yeah maybe but probably not and I bit my lip and walked the rest of the way to the beach in silence. Roller coasters made me throw up anyway.
The men who walked up and down the shore selling warm Coronas didn't give a crap how old we were. As long as we had cash to spare, they'd keep the beers coming. Two bucks a beer, I thought, probably turned a decent profit. That was before I knew what it cost to live in this world. You'd brought a lime and a knife from home. Holding the green fruit in your hand and slicing inwards towards your palm, you offered wedges to each of us in turn.
Over the hours, a graveyard emerged next to our towels. Clear glass and mutilated chunks of lime. How high was the body count when we decided to swim out to the buoy? I can't remember. The beers couldn't quench my thirst to prove myself, to prove that I belonged in this group. You weren't like that. You were just a given. Someone who belonged everywhere and nowhere all at once. The epitome of cool.
The other girls stayed on the beach. I was the only one stupid enough to think I could keep up with the guys. You cut through the gray water with strong, deliberate strokes. Each movement of arm and leg pulling you towards your destination in a clear, straight line. I panted and gasped behind you, fighting my way through the water, battling my own weakness. Salty water filled my mouth and nose as I spluttered, trying to keep it from reaching my lungs.
Back on the beach, the others laughed. Don't you know how many kids piss and shit in that water? they asked me. I laughed along. A coughing, choking laugh, as my body worked to breathe normally.
"You okay?" you asked me, when I lay back down on the towel I had deliberately placed next to yours.
I nodded, not trusting myself to speak yet. My mouth was salty. You passed me another beer, ungarnished. We'd run out of lime. I shifted onto my stomach so I could sit up on my elbows like you and drink it. Spotting something in the distance, I nudged you and pointed at it. The others had gone down toward the water to dig a pool.
Amidst the children crying over sunscreen in their eyes, the adults quietly reading, and the wrinkly old people letting their skin sag out from beneath their swimsuits, was a seagull with a lifeless eel clutched in his beak. Weaving his way around towels and chairs and brightly colored umbrellas, he pulled his prize down the beach, leaving a shallow, meandering trail in the sand. He dragged his catch all the way to the water's edge, where the sand was dark and smooth with wetness. The waves came in and water swooshed up to meet him, washing over his feet and the carcass. The seagull threw back his head, and inch by inch, he swallowed the glistening body of the grey eel whole.
That night we slept together. It was the first and only time. Two days later, they found you unconscious on the floor of your bedroom. I never saw you in the hospital, with all the monitors and tubes. I didn't go to the funeral either. I was out of town, at a clean beach on a family vacation in Puerto Rico. I wish I had asked you which animal you were watching that day: the seagull or the eel? I had watched the seagull and thought it stood for survival. Catching, cleaning, devouring its dinner, existing against all odds on the hellish hot shores of Coney Island in summer.
---
©Eve Cantler 2022
---
---
WWPH Community News
*Our 2023 WWPH MANUSCRIPT CONTESTS OPENS September 1st-November 1st for poetry, fiction, and new for 2023, creative nonfiction. We are eager to see your book-length manuscripts. Even more so, before you submit, we encourage you to take time to read books by our past winners. More details here on our manuscript contests here.
*NEW WWPH EDITIONS BY GRACE CAVALIERI and MYRA SKLAREW with forewords by Caroline Bock and Jona Colson to be published on Tuesday, June 14! Originally published in 1975, WHY I CANNOT TAKE A LOVER by Grace Cavalieri is one of the very first poetry works from WWPH. Grace Cavalieri is not only the Poet Laureate of Maryland, author of 26 books of poetry, but one of the co-founders of WWPH. Originally published in 1987 by WWPH, ALTAMIRA by Myra Sklarew, Professor Emerita at American University, weaves together literature, science, and history. We are thrilled to have both books back in-print with WWPH and available to you via our WWPH Bookstore and major ecommerce sites.
---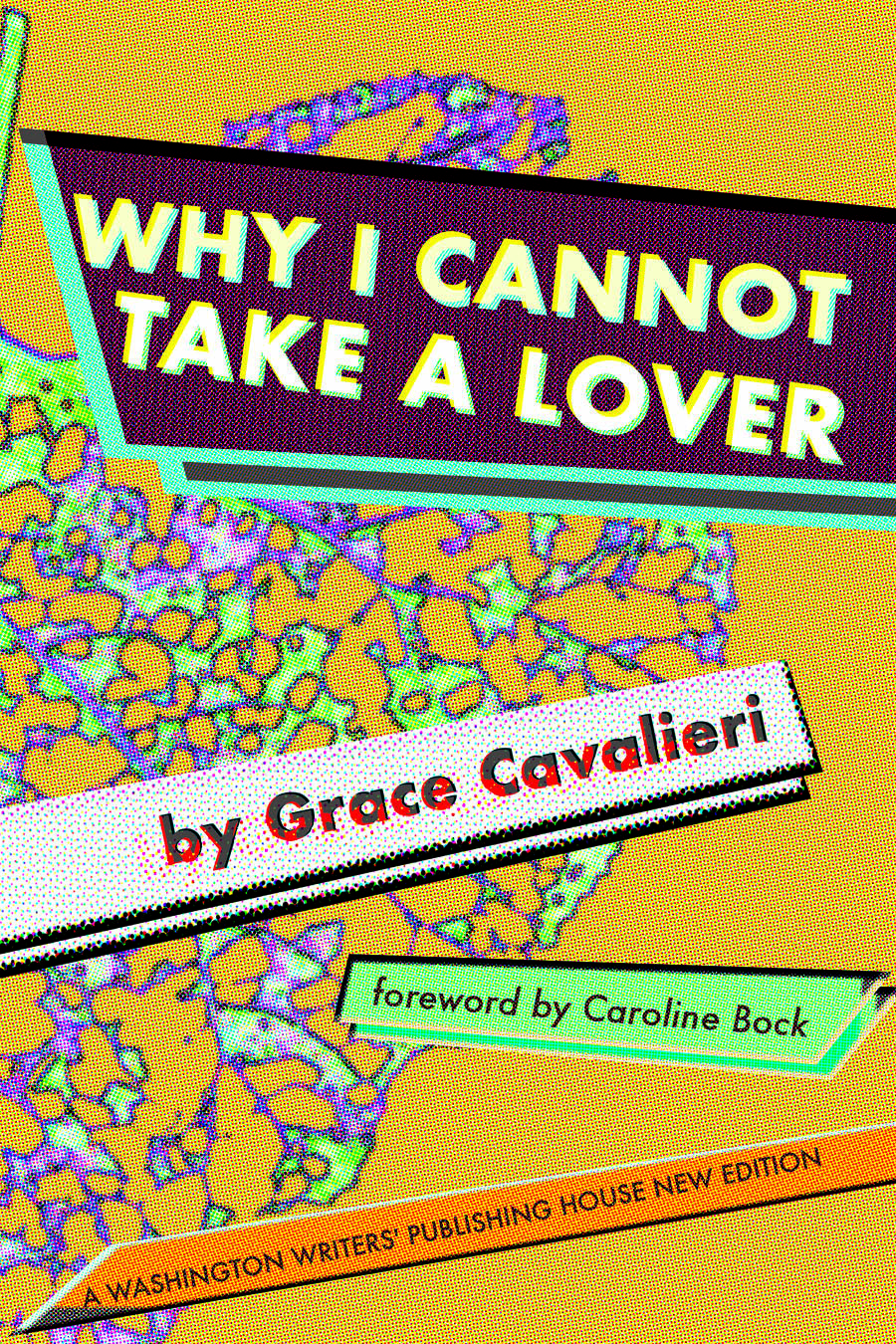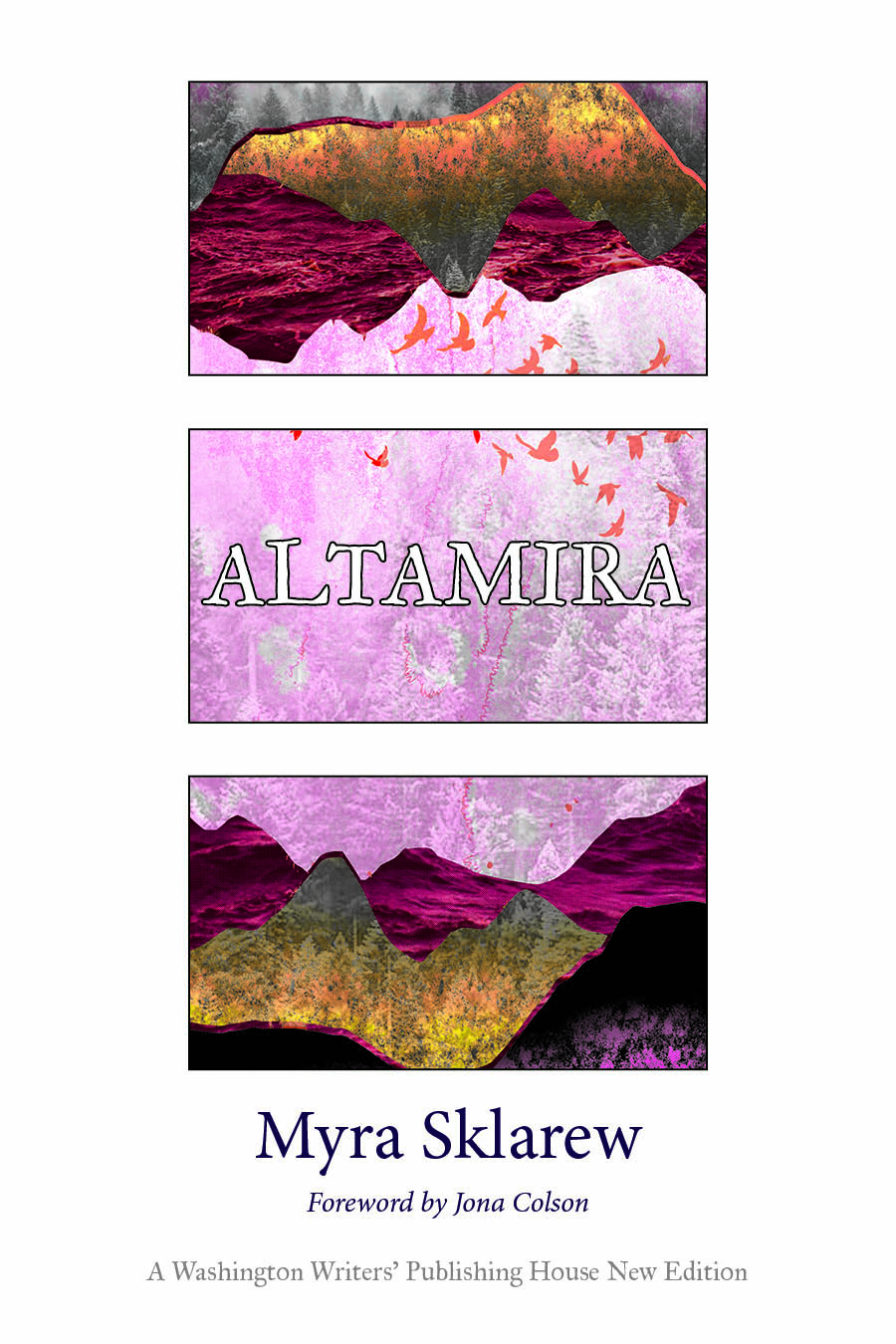 ---
*Another big shout out to our 2022 fiction and poetry winners: The Witch Bottle and Other Stories by Suzanne Feldman and You Cannot Save Here by Anthony Moll. Look for their books to be published on September 28, 2022 by The Washington Writers' Publishing House. We will be sharing much more news about these exciting titles in the coming weeks! Keep reading upcoming issues of WWPH Writes for details.
*Thinking of submitting to WWPH Writes? We are looking for poetry and fiction that celebrate, unsettle, and question our lives in the DC, Maryland, and Virginia area (DMV) and our nation. We seek work that is lyrical and dynamic, and we believe in cultivating a diverse and inclusive environment of content, form, risk, and experimentation. New perspectives and voices with craft and fierceness are strongly encouraged to submit. It's FREE to submit, but you must live in the DMV. Please send us your best work–challenge us with your ideas and writing. We are reading for October and November issues right now. Submit here.
---
---
lTHE WASHINGTON WRITERS' PUBLISHING HOUSE has a Bookshop! Click here and purchase all our titles at our bookshop (especially if you are thinking of submitting your manuscript to WWPH):

---
---
---
---
---
---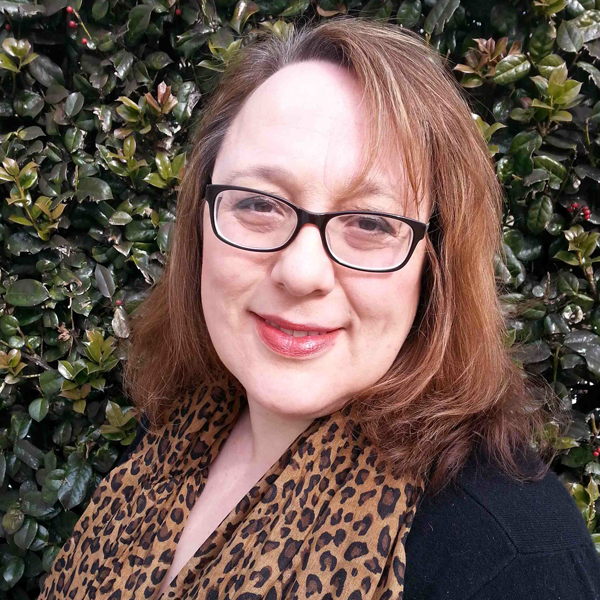 Caroline Bock
Co-President, WWPH, and Fiction Editor, WWPH Writes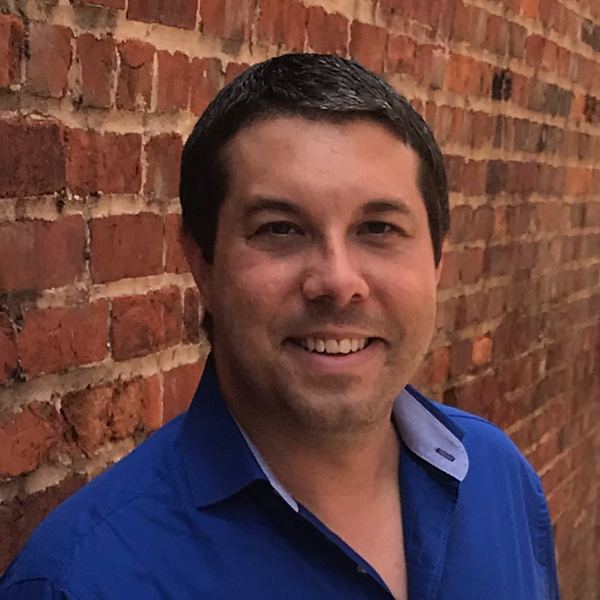 Jona Colson
Co-President, WWPH, and Poetry Editor, WWPH Writes
---