Welcome to WWPH Writes 51…Two breathtaking vivid moments highlight this issue of WWPH Writes from the gorgeous prose poetry of Dan Vera in the Brookland neighborhood of Washington DC to the American Arcadia novel excerpt from Laura Scalzo set in Manhattan in the 1980s.
We're looking for submissions for our first annual WWPH PRIDE poetry and micro-prose contest! See below for details. And this Sunday, June 11, we are at Capital Pride in our first-ever booth! Stop by and say hello–and meet Jona Colson (Said Through Glass), Tonee Moll (You Cannot Save Here) and more!
Read on!
Caroline Bock
co-president and fiction editor, WWPH Writes
WWPH WRITES: POETRY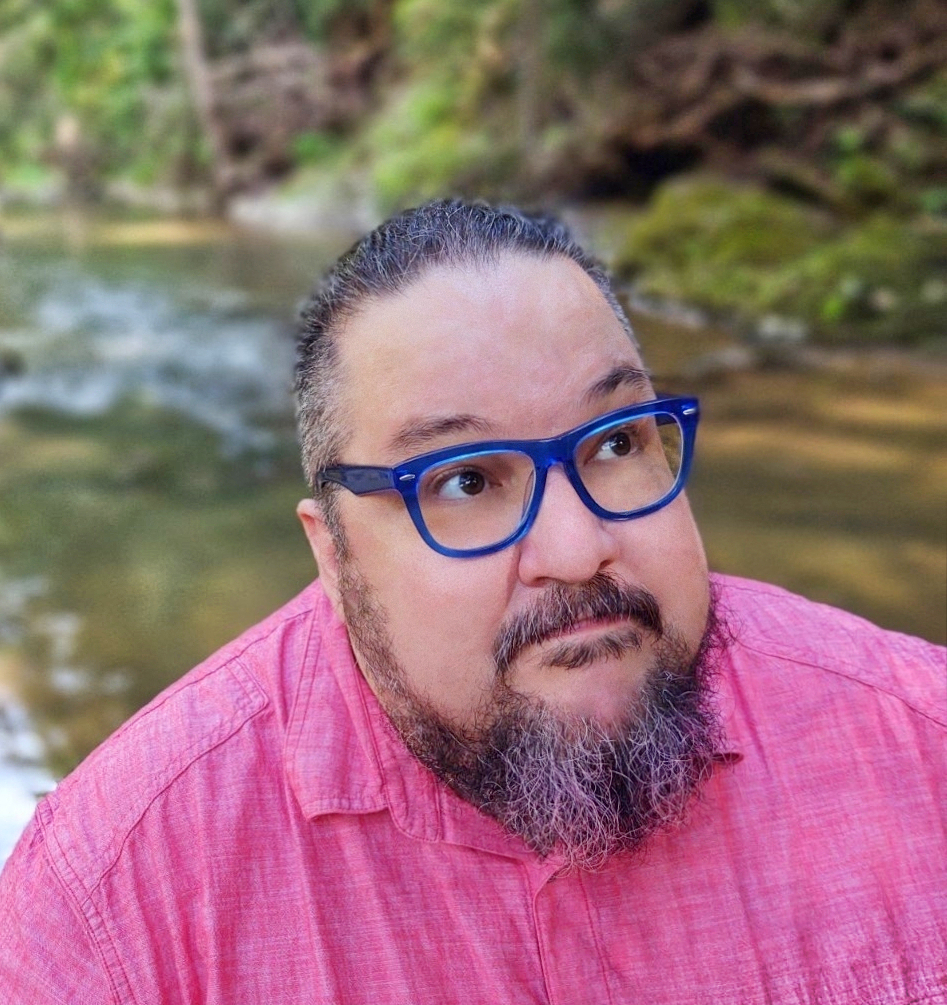 Dan Vera is a first-gen, borderlands-born Queer-Tejano Latinx writer,
editor, and literary historian of Cuban/Caribbean ancestry. Awarded the
Oscar Wilde Award for Poetry and the Letras Latinas/Red Hen Poetry
Prize, he co-edited Imaniman: Poets Writing In The Anzaldúan
Borderlands and authored two books of poetry. He's been featured by the
Poetry Foundation, the NEA, and in academic curricula, various journals
and anthologies. He lives in Washington DC with his beloved Pete and
their blessed dog Blossom. Twitter: @danvera
---
ADAGIO IN BROOKLAND
This morning with coffee Lisiecki plays Beethoven's second movement
languid and graceful like how I imagine the two herons flew over Peter's head
in Pennsylvania so delighted and awed he texted to tell me TWO HERONS!
and I could see him gazing up while our dog beside him sniffed along the
waterside her nose attuned to unseen kingdoms Outside the window the vast
parking lot of candy-colored cable installation trucks are lined in diminishing
rows above the tall branches of our magnolia named for Dennis who spent his
life in paleontology searching the earth for signs of earlier arrivals and
departures Off in the distance above the far tree tops cars ascend the elevated
Michigan Avenue bridge on their way to appointments in the capitol city
while Lisiecki's piano surges in trilling notes as woodwinds accompany him
into the majestic closing movement just as below a massive green trash truck
shaped like a tortoise glides to a stop to carry away yesterday's accumulated
garbage from the adjoining carryout all to the hectoring calls of the witnessing
crows.
©Dan Vera 2023
---
---
WWPH WRITES: A NOVEL EXCERPT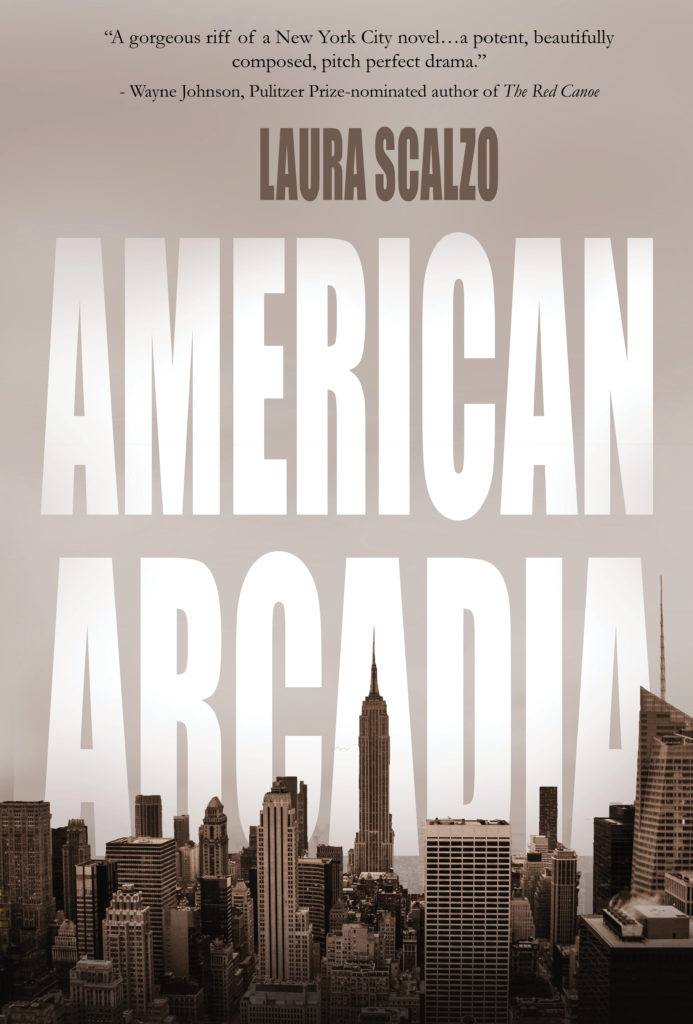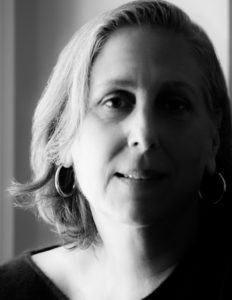 ---
From the novelist Laura Scalzo some context on her novel excerpt…
It's New Year's Eve and Mina, the protagonist and narrator, has gone on to another party while Chry, her roommate and closest friend, is being dropped into the East River on a dare…
Excerpt from American Arcadia
So, in the first hour of the new year, while the walls in Grand Central Station are whispering to me, Chry is preparing to be lowered into the East River. She doesn't care that it might kill her, she wants Dare to notice her.
He does. "Crazy. Crazy girl," he says low and sweet and puts his arms out for her shoes and coat.

Nyro finishes untangling the climbing rope, harness, and pulleys, and hooks Chry into the gear. A light January rain is falling and by the time Chry climbs up on the railing, she's soaked and shivering in her sleeveless silk party blouse.
Nyro finishes untangling the climbing rope, harness, and pulleys, and hooks Chry into the gear. A light January rain is falling and by the time Chry climbs up on the railing, she's soaked and shivering in her sleeveless silk party blouse.
As Nyro lowers Chry into the river, Dare watches him for signs of cruelty. They've known each other for a while now.
Chry shouts as her body hits the water. The combined ecstasies of Nyro's expensive champagne and falling for Dare are wrecked by the river, cold as razor blades. Regret takes hold of her as she realizes this punishment is by her own hand. She's not ready to die. Now she knows.
Chry closes her mouth and holds her breath. The river, the rope, something solid grazing and possibly slicing into her side, Nyro's will, her own panic—any or all of these things could kill her.
Chry focuses on the panic, the one thing she might be able to control. She concentrates on the immutable truths of her life. She is a soul and a body, and each is a child of these waters. She grew up on Sandy Hook, a curve of beach at New Jersey's northern edge, not fifteen miles from here. She is amphibious, a sea creature. Her toddler years are a memory loop of sand and sky, of emptying and filling her pail with the salty sea water, part of the tidal estuary whose grip she is currently in. She knows wind and weather, tables and tides. She's logged a thousand hours in these waves on her surfboard with the New York City skyline over her right shoulder, freighters entering the harbor over her left.
Chry had not expected this Manhattan baptism, a drop into the East River, to be different from her days at Sandy Hook. She had expected it to feel like home, but it does not. It's foreign and frightening.
She moves her arms and legs to stay afloat and physically fight back the panic. She employs her mind to do the same, speaking to herself inside her head with all her strength, I am the sea, I am the sea, I am the sea. Over and over, a tidal rhythm.
Becoming a lost soul at sea was never her concern. Someday she'd depart the earth to the air through the ocean, she'd long felt this to be true, but that day was a long way away. Not now, not this day. Not in the East River. No. She stretches her neck and lifts her chin to keep the foul, polluted water from seeping into her nose and mouth.
Dare shouts to Nyro, "Enough, pull her up," loud enough for Chry to hear. Some of the others who'd come to see if she'd really do it are saying the same thing. "Come on, Danny, pull her up."
Chry's face and arms shimmer blue as two girls in tight jeans and high heels help her back over the railing. Dare is there but he's out of reach. She's confused and shaking violently, and very, very tired. She wants to lie down right there on the walkway, but she remains standing as Nyro unhooks the gear. He wants her to collapse in his arms. Chry can feel it but she will not succumb, and she surprises herself, keeping upright with a last scrap of strength. Thin rushes of air from passing cars on the FDR threaten her resolve but she stays standing.
"Cool," says Nyro as he unwraps a tangle of rope from around her leg, acknowledging, finally, that she's made it out of the river alive.
"Come on, Danny, hurry up," says Dare and the girls who'd helped her over the rail chime in.
"Mina?" Chry tries to say my name but she can't. Neither of the high-heeled girls is me. I'm the one who knows Dare. Dare's the one who knows Danny
Nyro. Chry doesn't know anyone. Did I leave? Did I say goodbye? Chry can't remember.
Dare sees that Chry's black taffeta coat is built for looks not warmth so instead of handing it back he takes off his own puffy down jacket and wraps it around her, zipping it up to her chin. "You'll be warmer if you take off that wet shirt," he says.
Chry doesn't answer but she squeezes one then the other elbow in through the sleeve holes of her blouse. Dare unzips the coat back down to her clavicle and gently pulls the shirt over her head.
She had not known she would care about dying so much and it pinches her, makes her feel less free.
Dare pulls the zipper back up to her chin, then hugs her tightly to transfer some of his own body heat. She smells like diesel fuel, salt, and sewage.
"I'm going to pick you up," he says.Chry is confused, but when he lifts her over his shoulder into a fireman's carry, she understands he meant he'd actually be picking her up.
Dare carries her all the way back to the party and just outside the apartment door places her unsteadily on her feet. She lets herself lean into him.
The party is still going full tilt. There are shouts and cheers for Chry, but she doesn't respond. She's aching with cold and still not certain she's going to live.
---
Laura Scalzo is the author of two novels, The Speed of Light in Air, Water, and Glass (2018), praised as "lyrical and insightful," and American Arcadia (5/2/23), "a gorgeous riff of a New York City novel." Her shorter work has appeared in various literary magazines including Had, Ellipsis Zine, Reflex Fiction, and the Grace& Gravity Series. She is a 2023 Chautauqua Writer-in-Residence. She lives in Washington, DC. Find out more about her at laurascalzo.com.
Excerpt reprinted with permission of Regal House Publishing. To purchase of a copy AMERICAN ARCADIA go here. ©Laura Scalzo, 2023
---
WWPH Community News
---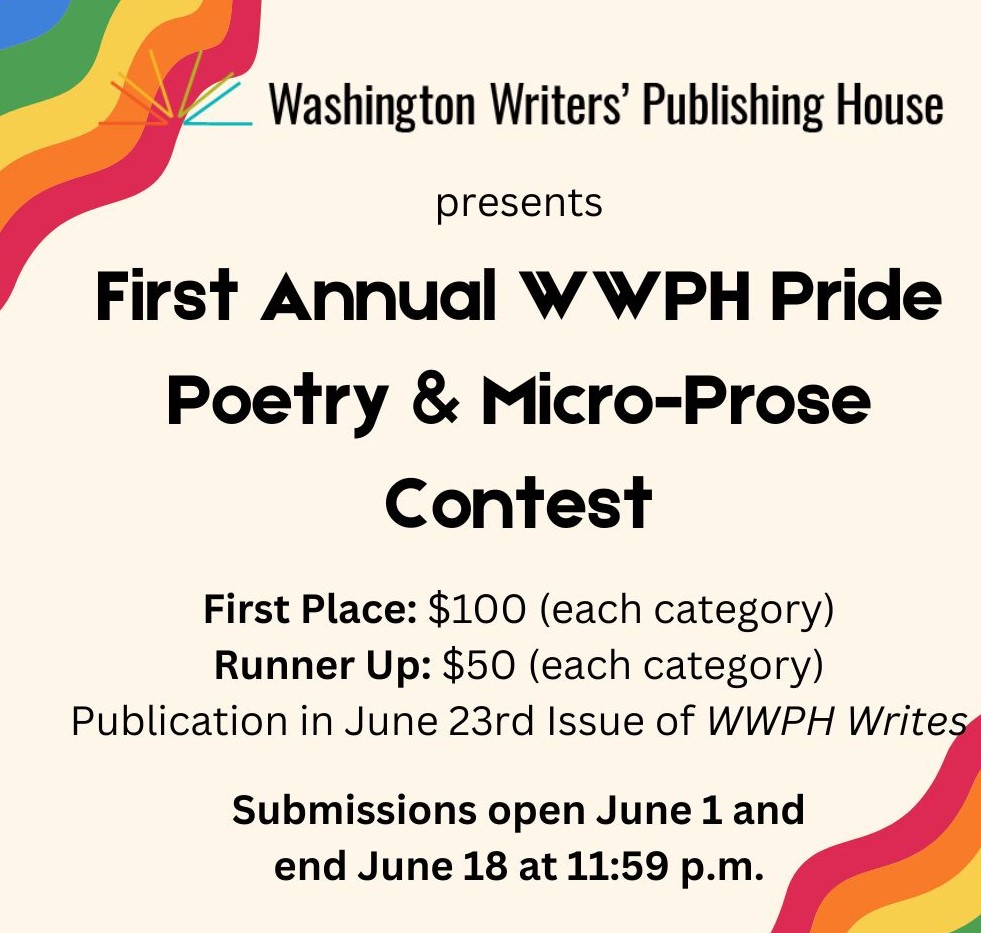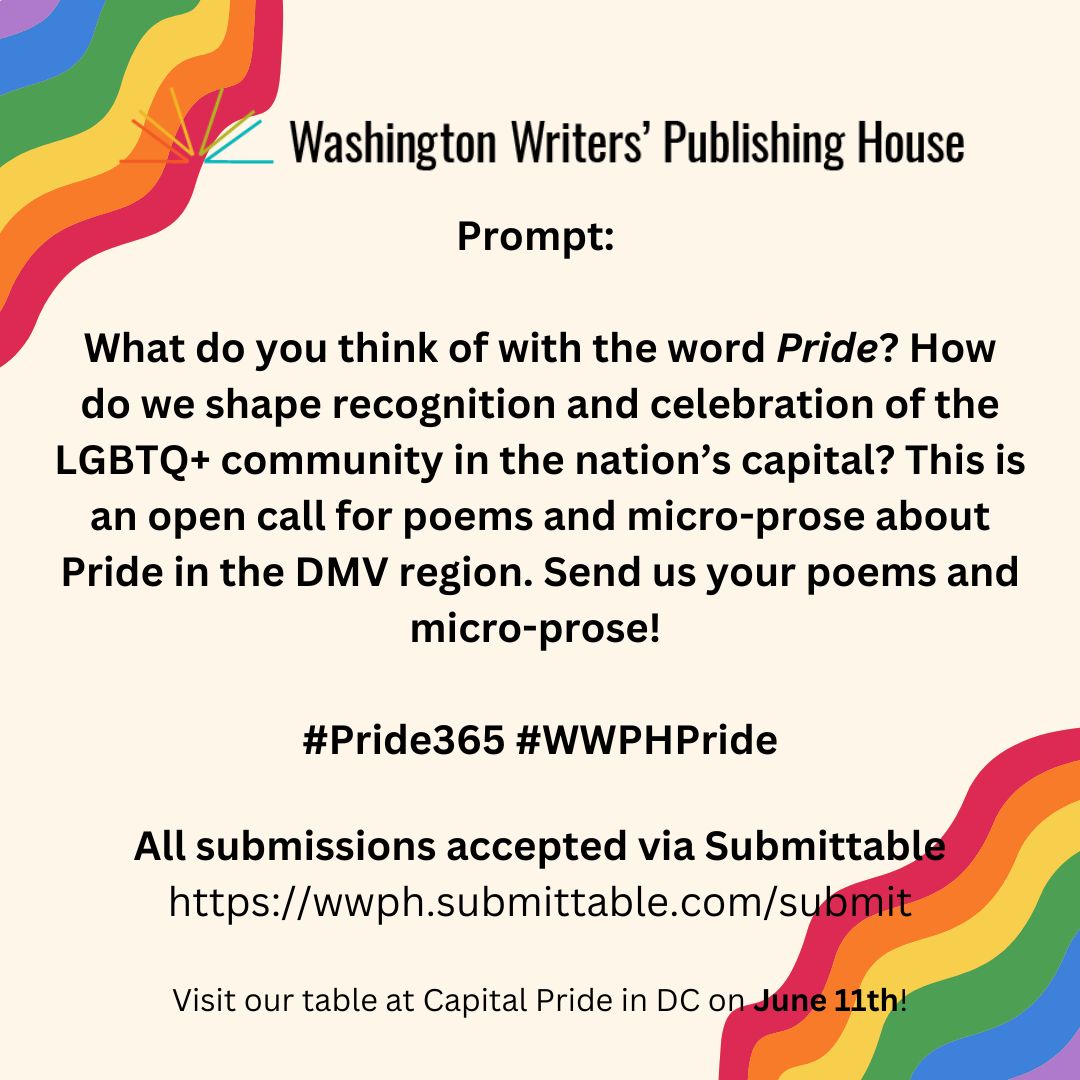 .
Thinking of submitting to WWPH Writes? We are reading now for our fall issues. Submit to us! And we are always looking for work that celebrates, unsettles, and questions our lives in the DC, Maryland, and Virginia area (DMV) and our nation. New perspectives, diverse voices, and voices with craft and fierceness are strongly encouraged to submit. It's FREE to submit, but you must live in the DMV. Please send us your best work–challenge us with your ideas and writing. Submit here
---
Purchase our award-winning books including the new edition of WHY I CANNOT TAKE A LOVER by Grace Cavalieri and ALTAMIRA by Myra Sklarew are available on our new affiliate page on bookshop.org … PLUS, read a special WWPH Top Five interview with these two master poets on finding inspiration and strength to persevere in this writing life––here.
: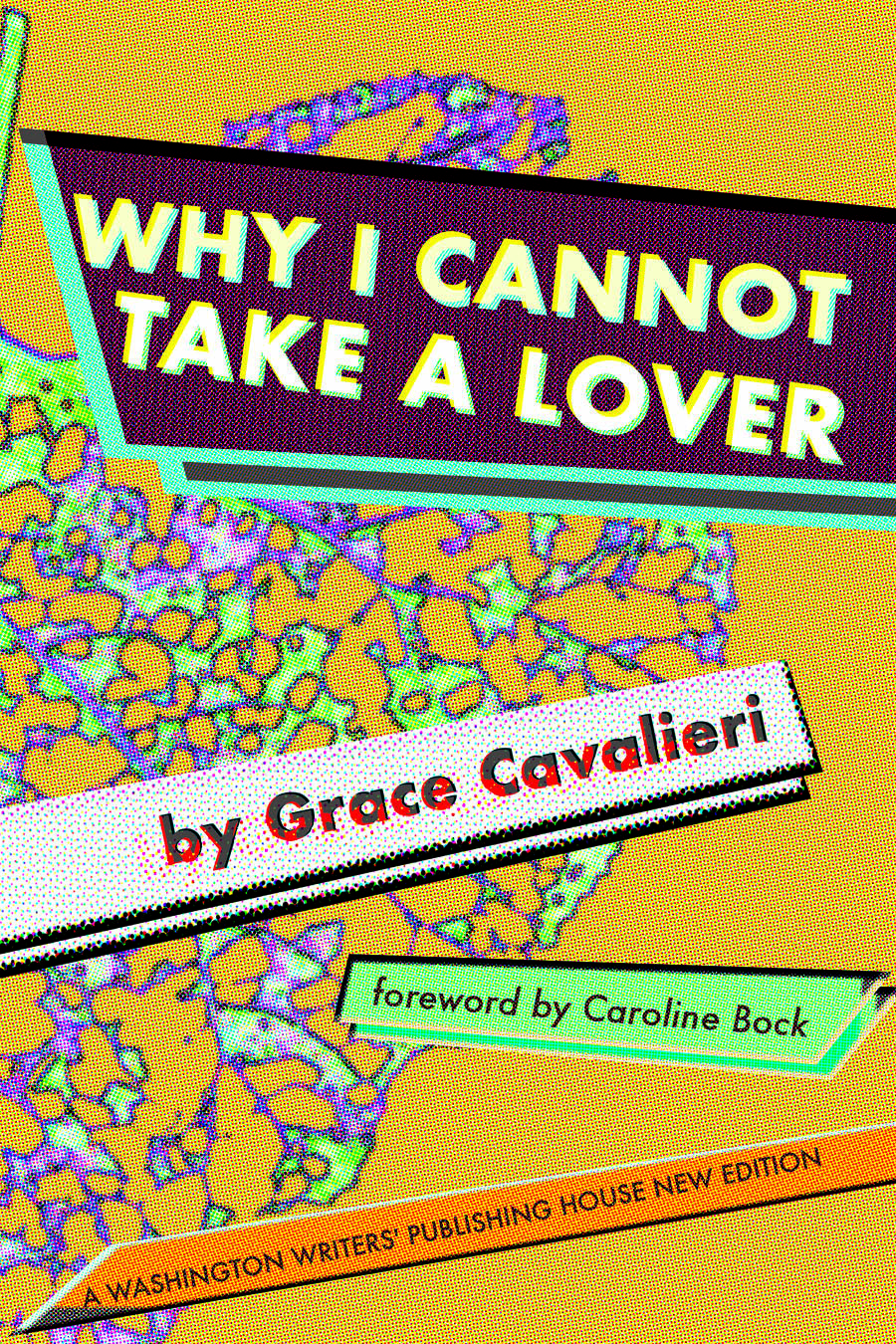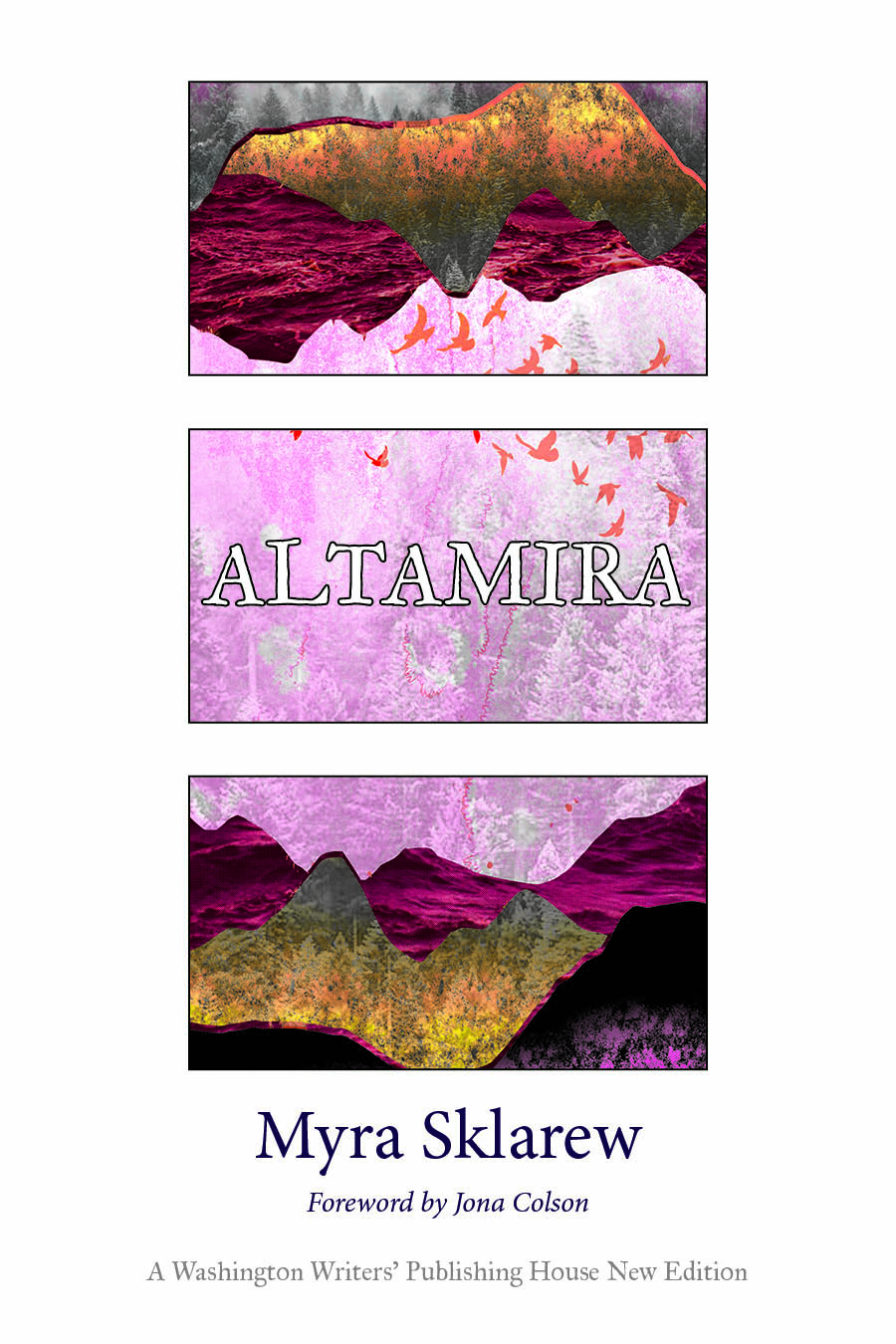 ---
---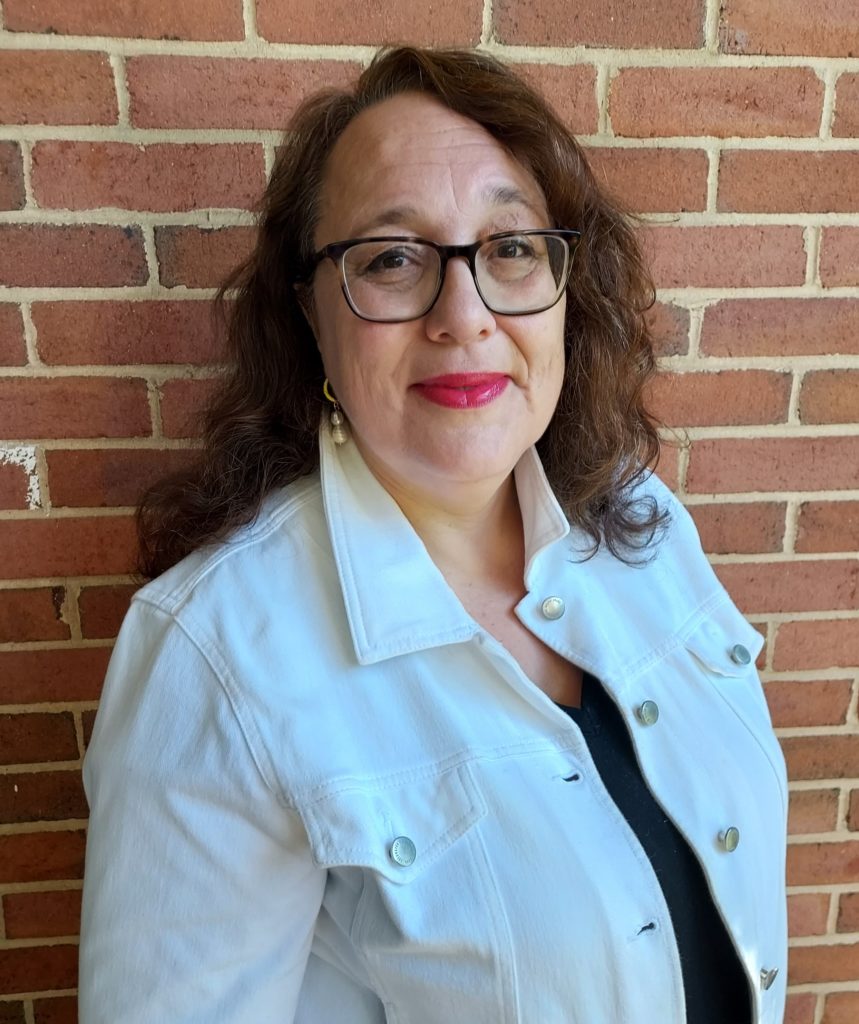 Caroline Bock
Co-President & Fiction Editor, WWPH Writes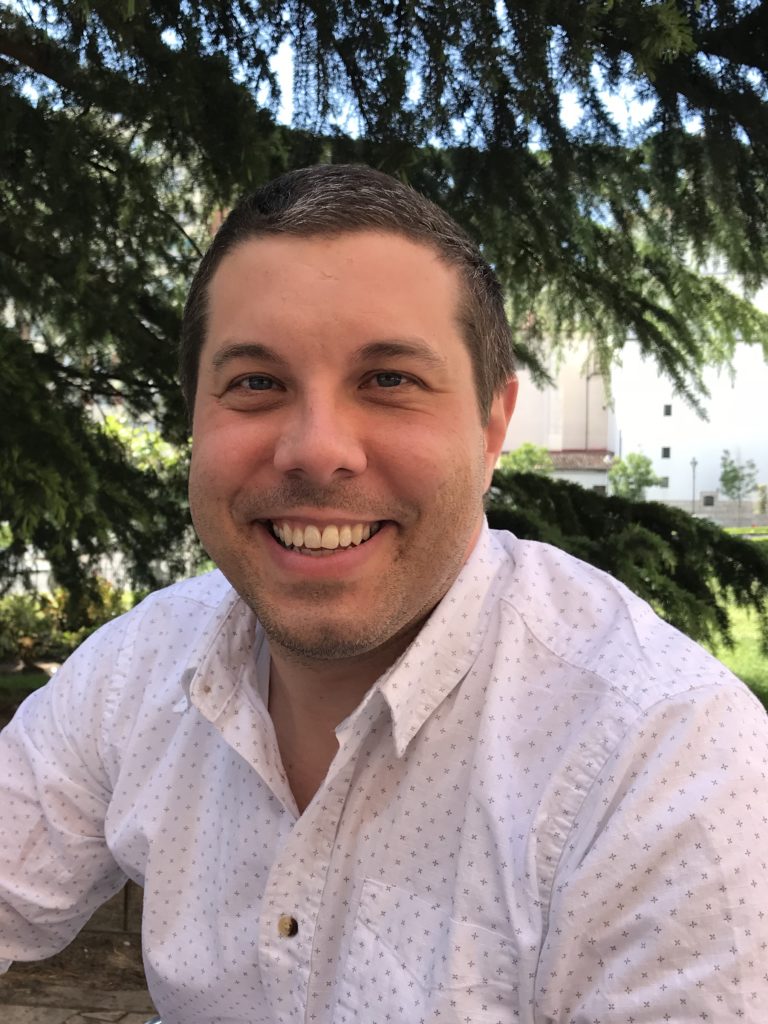 Jona Colson
Co-President & Poetry Editor, WWPH Writes
---
---
---