Dedicated to Poetry & Fiction Writers in the DMV
Welcome! To the first issue of our bi-weekly literary journal from The Washington Writers' Publishing House, Many of you know that we were launched in 1975 as a poetry collective, some called it back then a 'hippie collective.' Our nonprofit, independent, cooperative, all-volunteer small press has published dozens of poetry collections–and more recently, short story collections and literary novels. This year, for the only the second time in our history, during a pandemic, during a moment of essential racial justice reckoning, we published an anthology–This Is What America Looks Like: Poetry & Fiction from DC, Maryland, Virginia featuring 100 writers and 111 works. We didn't want to stop there. This is our plan: every second and fourth Friday of the month, we will spotlight a poet and a fiction writer from Maryland, Virginia or DC. We will share some news about the press and our DMV community as well.
Submissions? We will look for work that speaks to the 'wild diversity' of America, as the Washington City Paper noted of our anthology. We will discover and uncover rising talent. We will also celebrate writers from our community that have new books out in the world; hence, you will see in our first issue Grace Cavalieri, one of our founders, the Poet Laureate of Maryland, as our featured poet and David Ebenbach as our featured fiction writer. Submission to WWPH Writes is free; subscription is free, though you will see a 'tip jar' Any monies raised will go to sustain our shoe-string operation. At this time, we cannot reward our writers with payment, but we hope that our efforts to showcase your works speaks to our commitment to the DMV literary community. Please see our Submittable page.
And so we begin with WWPH Writes– read on!
Caroline Bock
Fiction editor, WWPH Writes
---
WWPH Writes: Poetry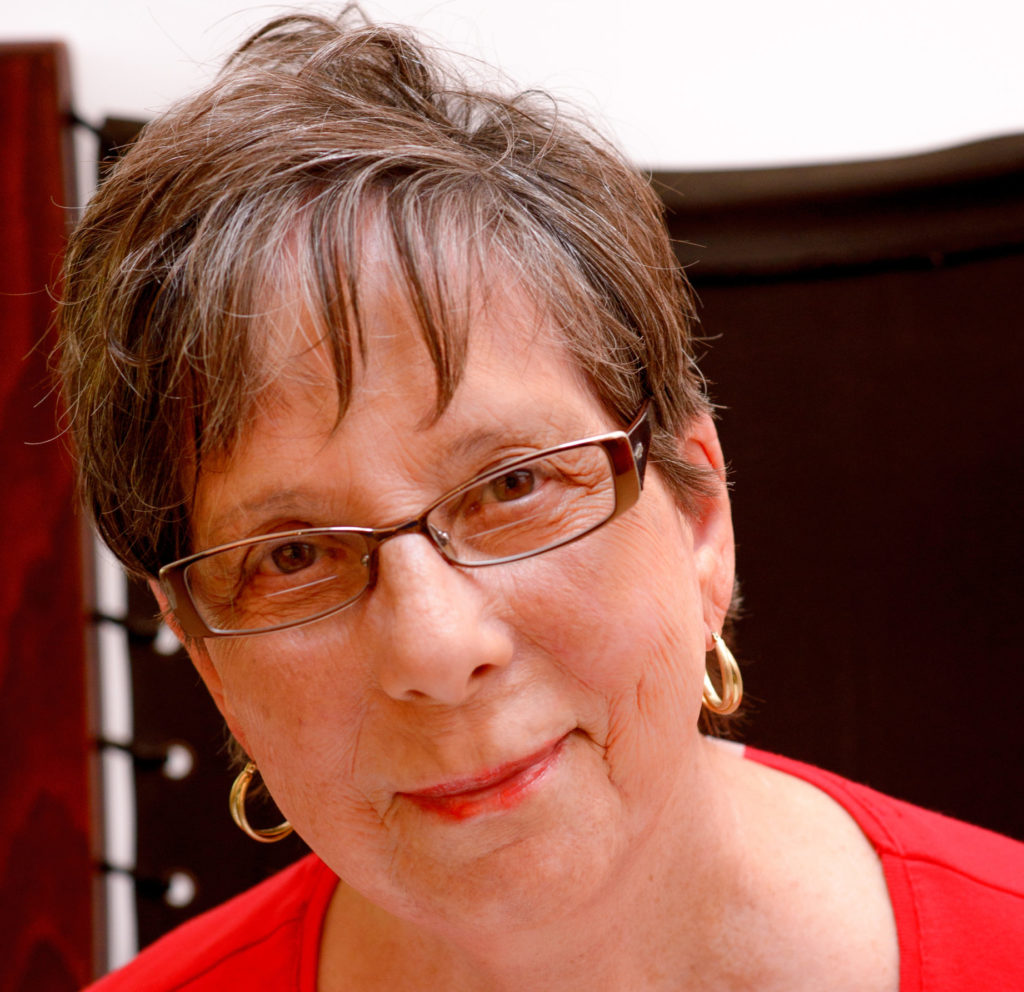 Grace Cavalieri is Maryland's tenth Poet Laureate. Her new book is Grace Art: A Pandemic of Colors, featuring her paintings and poems (Poet's Choice Press, 2021.) Recent books are What The Psychic Said, (Goss publications 2019;) and, Showboat, about 25 years as a Navy wife (Goss 2018.) Her latest play "Quilting The Sun" was produced at the Theater for the New City, NYC in 2019. She founded and produces "the Poet and the Poem" for public radio, now from the Library of Congress, celebrating 44 years on-air. Learn more about Grace's work at gracecavalieri.com
A Hitchhiker in The Universe
As I meditate today and point my mind
like scissors diving into the darkness
nomad thoughts intrude of people
who need to be heard
and tasks that need to be done and as
I try to escape to my parallel world
a voice comes to stay saying
this world is a part of that world too
both are leaves forever birthing growing unfolding
it's all the same do not be ashamed of daily thoughts
this world is a part of that world too
this chair may not know you
the house will not remember you but they are holy too
made of the same spirit as the planets
do not look away
as you meditate into the unknown haze
there is nothing more divine than anything else
and nothing will stay but that which is the same in the next world
carried over whether you know it or not leaving only
footprints shining on this sweet translucent vanishing earth.
A Green Ghazal
green grass rises and rises season after season
my husband's heart there season after season

green is the color of my true love's hair
I hear a ticking under the earth season after season

I closed the green hospital curtains and said "Rest"
then "NO! WAIT!"  I think of this season after season

when young I lost my gold Bulova watch in the ocean
ticking in green foam season after season

legends are based on these small parts of the voice
how the range of oceans is big and fearless season after season

bushes stay green after Azalea blossoms float away
this is graceful of Spring before leaving season after season
A Haiku from A Ghazal
Grass rises and rises
Season after season
My husband
© Grace Cavalieri
---
WWPH Writes: Fiction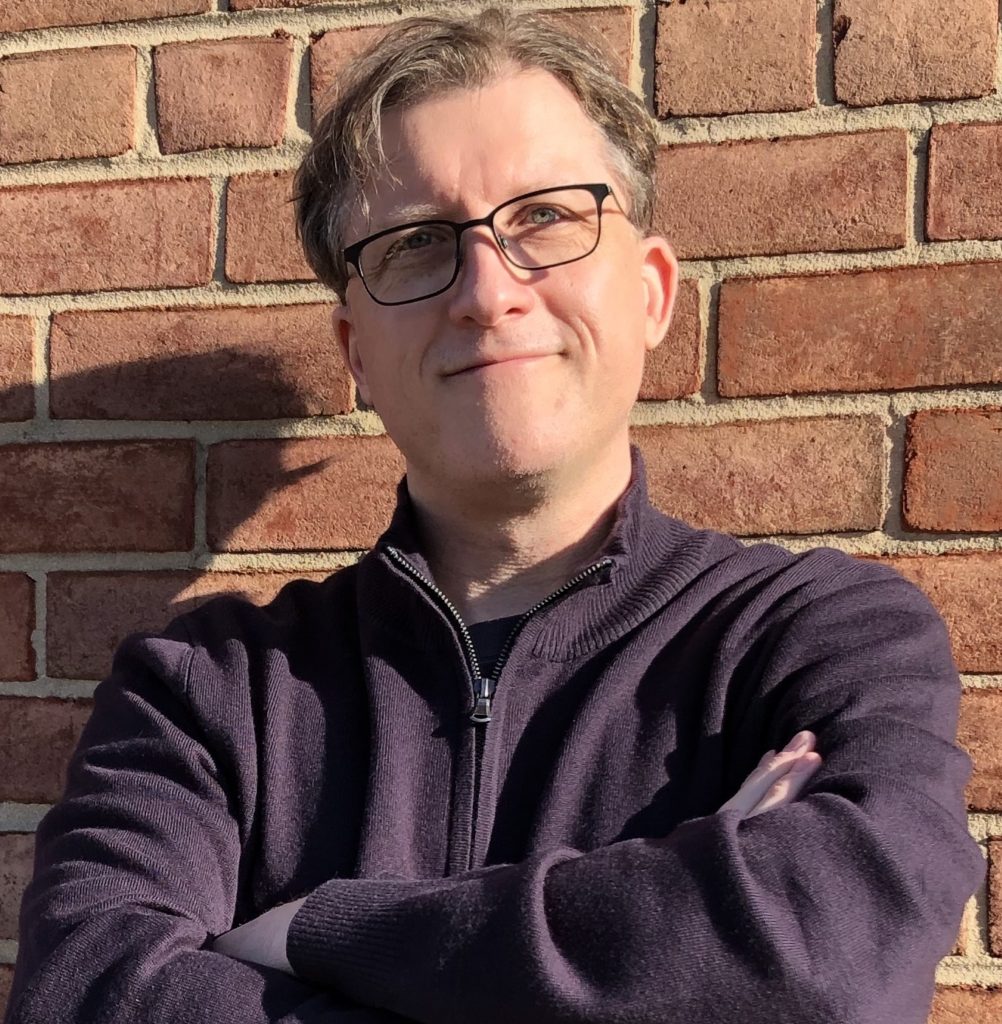 David Ebenbach is the author of eight books of fiction, poetry, and non-fiction, including the new novel How to Mars (excerpted here) to be published on May 25th by Tachyon Publications and, through the Washington Writers' Publishing House, the short story collection Into the Wilderness. His books have won such awards as the Drue Heinz Literature Prize, the WWPH Fiction Prize, and the Juniper Prize, among others. He lives with his family in Washington, DC, where he teaches creative writing and literature. You can find out more at davidebenbach.com
How to Mars
Of course they had to convene a group meeting in the common room once the fingers were splinted and Roger had been given some pain meds. He sat on the opposite side of the circle from Stefan—well, approximately a circle—staring at him warily.
"So," Josh said to Stefan. In role as the team psychologist now, he was sitting on the edge of his chaise, leaning forward, his hands clasped between his knees, his blue eyes attempting to be soothing. There was something quite odd about the somber tone of this gathering in counterpoint with most people sitting on chaises longues. "What happened there?"
Stefan considered that for a moment. He wasn't sure what he was feeling in the aftermath. That hadn't become clear yet. "Well, I wasn't keen on what Roger was saying," he started, "and it occurred to me that I could do that instead of listening to him say more things."
"It occurred to you," Josh said.
"Yes."
"And then you did it."
"Yes," Stefan said. "That's what happened."
There was a pause. Then Trixie half-whispered to Nicole, "Has he gone crackers?"
"Crackers," Roger said quietly, almost to himself.
Josh spoke again, his eyes steady on Stefan. "So, you know you can't do that," he said.
The rest of the room nodded. "Too right," Trixie said.
But, "What exactly does that mean?" Stefan said. "I don't know if I want to do that again, but I could do it again."
"Stefan—" Josh began.
"Here—give me one of your fingers," Stefan said, holding his hand out. "I'll show you."
Nicole stood up abruptly, and Stefan retracted his hand.
"He has gone crackers," Trixie said.
"Crackers," Roger stage-whispered.
"I'm not going to give you one of my fingers," Josh said.
"Still on your hand, I meant."
"Right. Still no." Josh cleared his throat. "What I think I'm trying to say is that you're not allowed to do that kind of thing."
"Not allowed by whom?" Stefan said, glancing uneasily at Nicole, who was settling back down on her chaise longue, her eyes locked on to him.
At this, Josh looked around at the group. They nodded at him. Go on, their nods seemed to say. "By us," he finally said. "By this group."
Stefan sat back in his chaise, as though about to start suntanning. This was the first law ever, on the planet of Mars: You cannot break the fingers of other people.
Josh looked back around at everyone again. "I think," he said, almost as though he could hear Stefan's inner workings, "that maybe we need to establish some ground rules, here."
"I think that's an excellent idea," Nicole said with some intensity.
"What rules, exactly?" Jenny said.
Trixie tapped away on her tablet and then held it up for the group to see. "We could look at some of the classics," she said. "For inspiration. I've pulled up the Ten Commandments."
"I'm not sure if religion's going to help things," Jenny said.
"Thou shalt not," Roger said quietly.
Only Stefan seemed to be aware of the humor in these commandments being displayed on a tablet.
"Hammurabi's Code," Trixie suggested, tapping away some more.
"Ruuuuuuules," Roger said at length. The pain meds were really settling in.
"I'd like to make an observation," Nicole said. She sat like a military person. She always sat like that, no matter how relaxing the chair. The tight buzz cut added to the effect. "We haven't talked about enforcement."
"Enforcement?" Josh said.
Nicole nodded crisply. "It's one thing to say that people can't do certain things, and it's another to make sure that they don't."
Stefan felt his heart going.
"Because that's what Stefan was saying earlier," she said, indicating him. "It doesn't mean anything to say something's illegal unless you also have an enforcement plan."
"What does that mean, practically?" Jenny said.
"It means two things," Nicole said, and then she counted them off on her fingers—unbroken, of course. "It means figuring out what happens when people violate the rules, and it means figuring out who makes those consequences happen."
"I think we have to all be in charge," Jenny said. General agreement ensued.
"Okay," Nicole said. "We all enforce the rules. That means we have to come together to do that. But what happens when the rules get broken?"
"Well," Trixie said, shrugging, "punishment, I reckon."
Stefan was definitely feeling alert at this point. But it wasn't precisely fear. "Wait," he said, just as Nicole was opening her mouth, clearly about to ask for specific punishment ideas. "There's an alternative to this."
"An alternative?" Trixie asked.
"Sure," Stefan said. "We could just do what we want."
"We could do what we want?" Jenny said.
"Right. We could not make rules. We could all be allowed to do what we want."
Trixie blinked. "But I'm pretty confident I don't want you to do what you want, mate."
Stefan shrugged. "Then you could stop me, on an ad hoc basis. That would be you doing what you want in response to me trying to do what I want. And if you're able to stop it, then it doesn't happen. If you're not able, it does happen."
"So, chaos," Josh said. Over his shoulder there was a camera in the wall, passively filming this whole thing.
"No," Stefan said. "Anarchy. It's a political philosophy," he added, speculatively.
"I don't think that what you're describing meets the definition of true anarchy," Jenny said, raising one eyebrow.
"I don't think so, either," Josh said.
"Sure it does," Stefan said. "In any case, listen to me: the point is that we're on our own out here. We could be perfectly free."
Stefan spent the next twenty-four hours locked in the rocket that had brought them to Mars
Reprinted with permission of author.
© David Ebenbach
WWPH Community News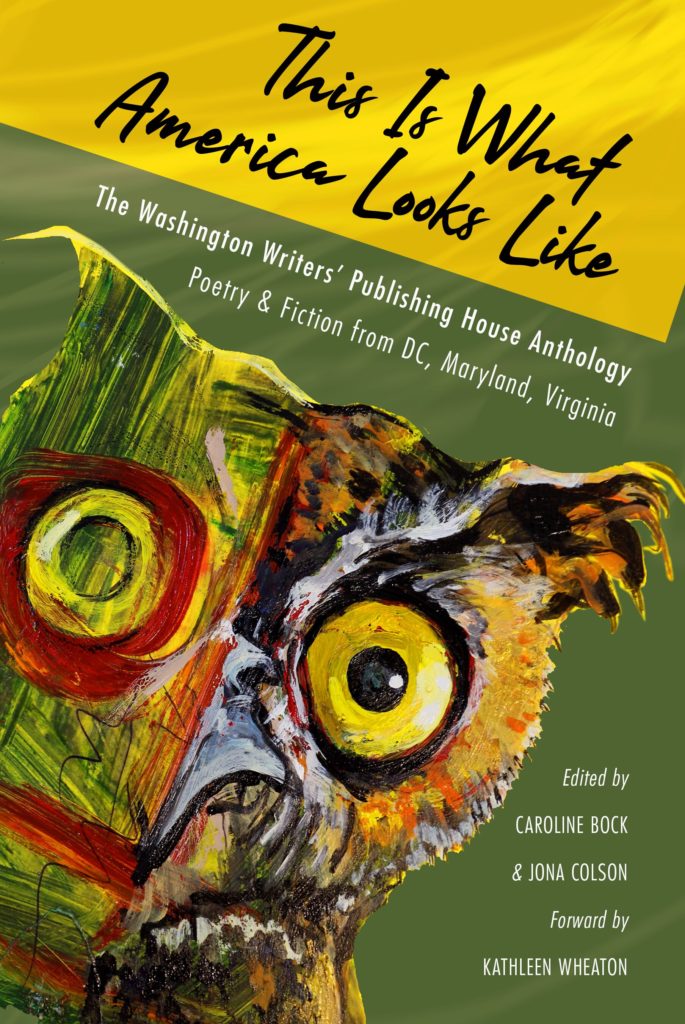 Our anthology, This Is What America Looks Like: Poetry & Fiction from DC, Maryland, Virginia is now for sale in our BOOKSTORE. Mark your calendars! On Thursday, June 24th at 6:30 pm we will be hosting our first, in person reading and celebration for our anthology — in the garden at The Ivy Bookshop in Baltimore. Free and open to the public. Masks and CDC social distancing guidelines to be followed. Watch this space for details!
---
Thank you for reading our first issue of WWPH Writes
Please help us to spread the word and share this issue with your all your literary-loving friends.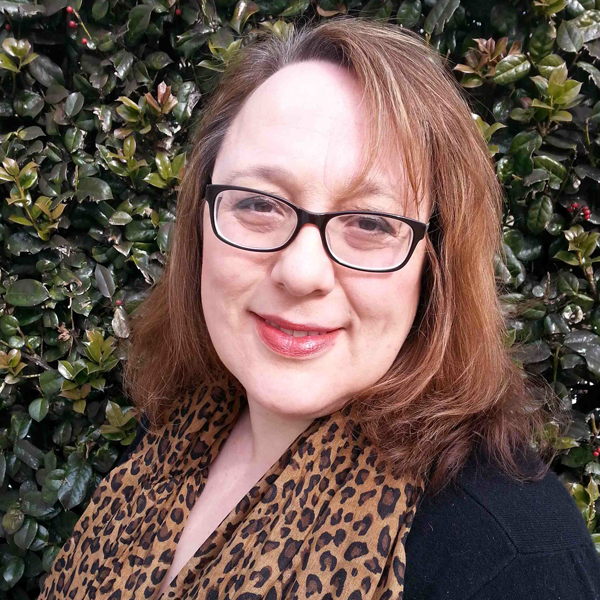 Caroline Bock
Fiction Editor, WWPH Writes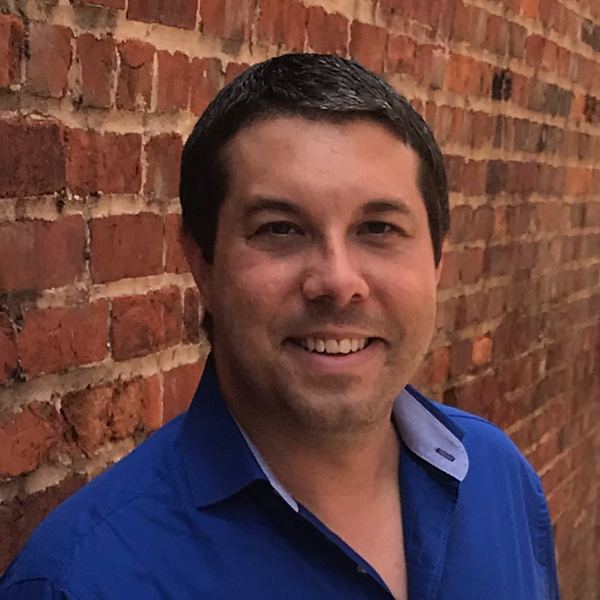 Jona Colson
Poetry Editor, WWPH Writes
---