Welcome to WWPH Writes 49…This issue has music, lots of music. In Michele Wolf's poem, Child's Violin, we listen to the music from a violin during a grandmother's birthday celebration, and how such a small instrument can bring such joy. In an excerpt from Aaron Hamburger's novel, Hotel Cuba, we feel the rhythm and beat in a Cuban plaza as one of the characters is convinced to dance, at first unwillingly. We hope that you hear and feel this music in this issue, and that it inspires you.
We're looking forward to the Gaithersburg Book Festival on May 20th–stop by our table and say hello! Read on!
Jona Colson
co-president and poetry editor, WWPH Writes
WWPH WRITES: POETRY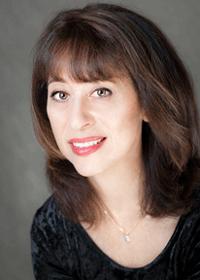 Michele Wolf is the author of Immersion, Conversations During Sleep (Anhinga Prize for Poetry) and the chapbook The Keeper of Light. Her poems have appeared in The Southern Review, Poetry, The Hudson Review, and elsewhere. Recipient of a 2022 literary arts award from the Maryland State Arts Council, she teaches at The Writer's Center. More at her website site here.
CHILD'S VIOLIN
Their names had been excised, plucked away
Without sound, then flipped into the fog,
Joining that haze of songs she could no longer
Retrieve. Yet she rose and applauded the instant
She spotted her children and grandchildren
At the door, her granddaughter dangling the ebony
Case that held her half-size violin. As always,
The grandmother presented her kin to everyone
En route as her grandson wheeled her,
Clutching the violet ribbon of a helium balloon,
Into the party room. Her granddaughter
Slid the bow across the amber instrument:
"Yankee Doodle," "Ode to Joy." The grandmother
Bobbled her head and tapped her slippered foot.
At the first surge of the cancan song, she bounded
Out of her chair, high-kicking a leg. Arm in arm,
Her family joined her, interlocked in a jaunty
Chorus line. As soon as the song and cheering
Ended, the grandmother lifted a chocolate
Cupcake to her lips, gobbled the swirly icing
Only, licking her fingers to claim each last
Bit of glaze. The final song on that morning's
Program: "Happy Birthday." What sonorous
Voice from such a diminutive box of wood.
©Michele Wolf 2023
---
---
WWPH WRITES: A NOVEL EXCERPT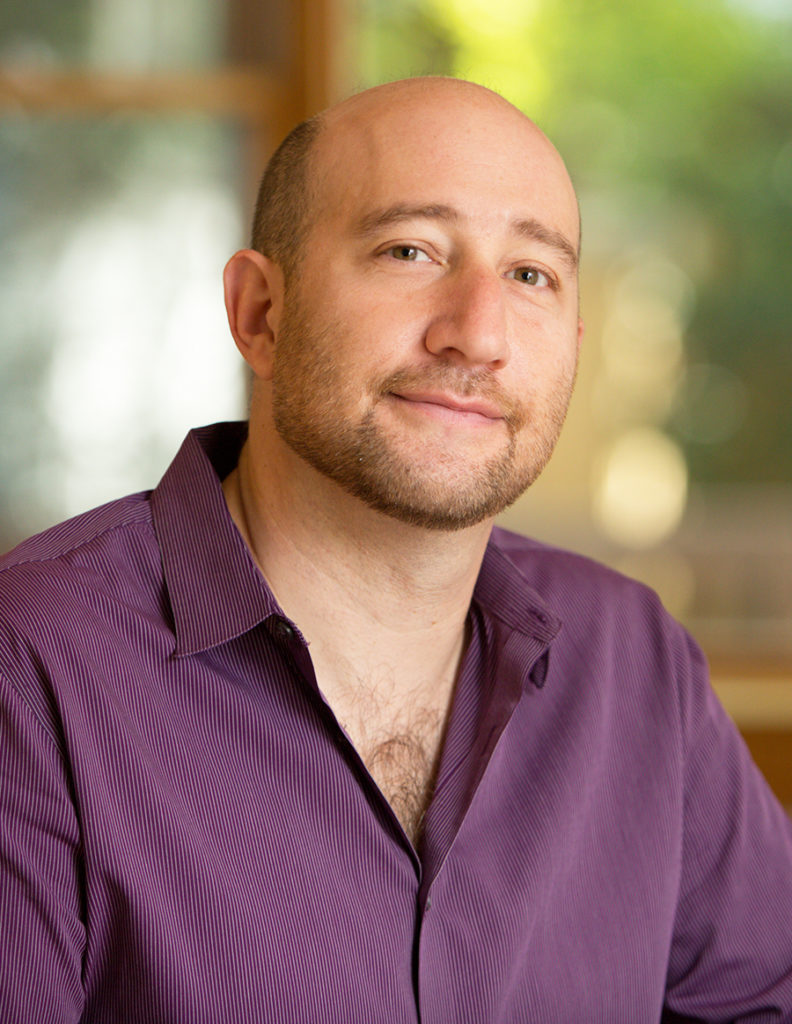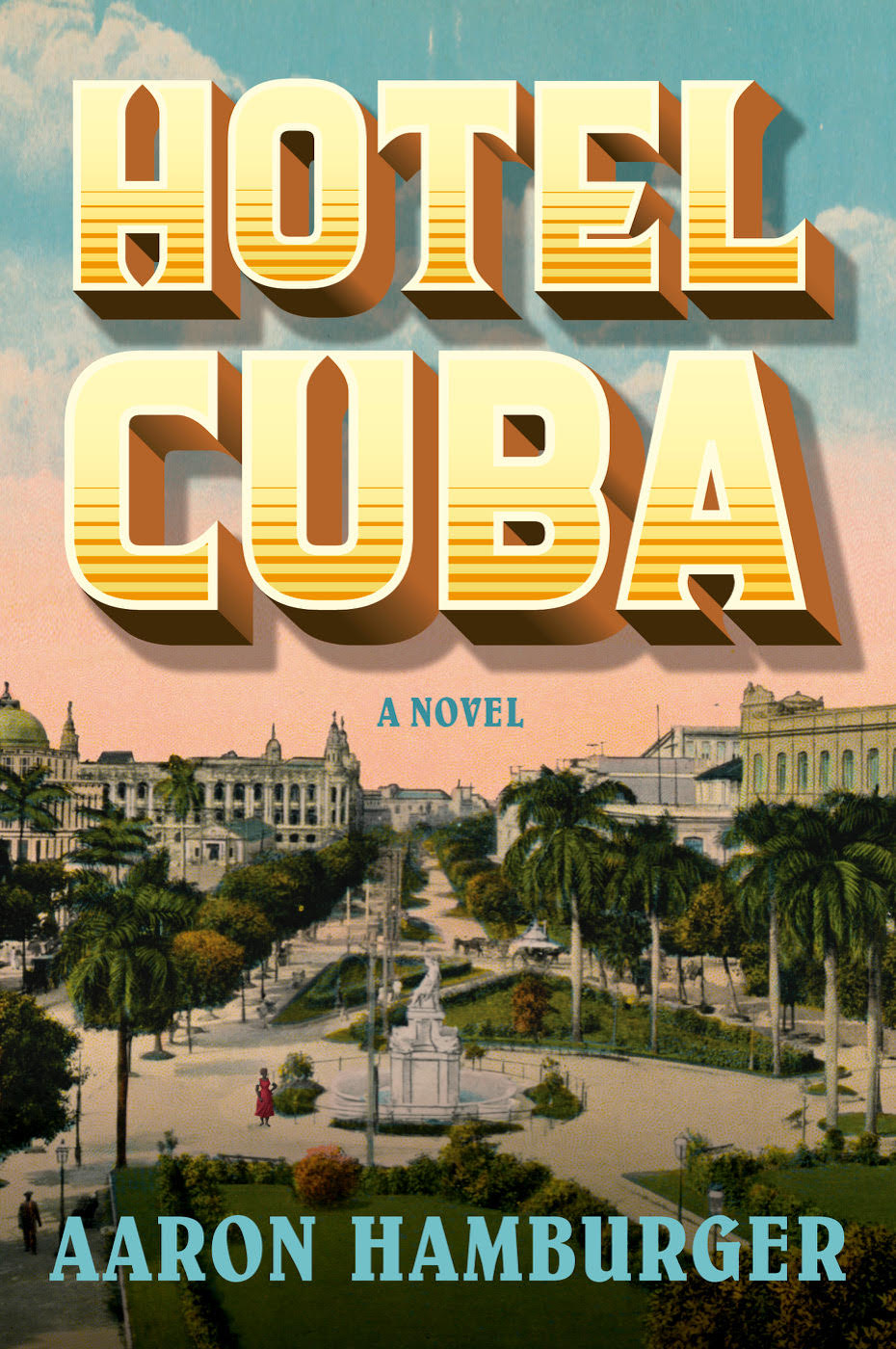 ---
Context from the novelist
Hotel Cuba is the story of Pearl and Frieda Kahn, two sheltered Russian Jewish sisters fleeing the chaos and terror of the Soviet Revolution. Desperate to get to America to make a new life, the two women find themselves trapped in the sultry, hedonistic world of 1920s Havana. Life in Prohibition-era Havana is overwhelming, like nothing that sensible, practical Pearl and her impulsive, romantic sister Frieda have experienced—or could have imagined in the rural shtetl where they grew up. In the scene below, Pearl and Frieda Kahn are enjoying a rare afternoon off from their jobs in a sweatshop.
Excerpt from HOTEL CUBA
During their afternoon walk, Pearl and her sister Frieda stop at a plaza, where a tour group of doughy-faced Americans watch a quartet of musicians while Cuban couples in ruffled costumes are dancing.
"Observe," says their guide, "the Latin Lover in his native habitat."
Pearl and Frieda stare at the pink and blue costumes, the dancers' jerking movements and swaying hips, the sharp angles of arms shaking to music. They smell the sweat from the dancers' bodies.
The Cuban women Pearl knows do not dance or dress this way, but these Cubans and their dancing amuse the Americans, who set up cameras on tripods to take pictures. Occasionally, a Cuban pulls them in to participate in the dancing, for tips.
Americans are too friendly, too kind and trusting of strangers, maybe because in their land, no one hunts you like an animal. It's soft living.
Next to Pearl is a woman in a little jacket like a cape and a polka dot headscarf with a fake bird riding on top. She's smoking a fat cigar, taking long puffs with a contented expression on her handsome dusky face. Pearl is tempted to do something to get this woman to look her way.
A man talks to Frieda in Spanish, coaxing her to dance. She shakes her head, though she's smiling. "Just one dance?" he says.
"No, no," she says, her voice delicate like a tiny bell. He pulls playfully on her hand, and she yanks it back, laughing.
Pearl steps forward. "Leave her," she says.
The man turns to Pearl. "Okay, why not you?" he asks in Spanish.
"I have no money," says Pearl, who dislikes being the consolation prize, as often happens in Frieda's company.
"Forget money. Just for dancing," he says, smirking.
"I can't, I don't know…" she says in her faltering Spanish.
"Then we'll teach you." He grabs her hand. She tries to pull away, ready to fight, but he quickly hands her off to the Cuban woman in the cape, with the cigar. Frieda giggles and claps.
"Follow my instructions," the woman says, handing her cigar to Frieda, who holds it delicately between two fingers. "Put your right hand here, your left there."
No puedo, says Pearl, reaching for the right words. Mi espanol malo.
"You don't need words to dance, dear heart." The Cuban woman is wiry but she's surprisingly strong. She grips Pearl, pulls her close to her own body. It all happens quickly. "It's not school, you don't need words to learn. Learn with the body. Understand?" She says more things Pearl doesn't understand. She nods anyway, hoping to get this over with quickly.
The woman's perfume is dizzyingly sweet and her hands feel soft. Up close, Pearl notices that her lipstick and face powder are smeared. Her pink polka dot dress feels slippery, and the artificial bird on her headscarf trembles as if it wants to fly away. "Like this, learn with the body," the woman keeps saying, gripping Pearl's hips to make them sway. Pearl struggles to make her body do these things. Maybe in this situation, her head doesn't help. Her body has to feel what to do.
"Be like a woman," the woman directs Pearl in Spanish. "Softly, slowly. Not like this." She moves her hand up and down in a line. "Like this." Now she moves her hand in a sinuous wave, curving inward and then out, in and out again.
Pearl has danced with women at weddings in Turya, where the dancing is buoyant, free-form, and a bit clumsy. This style is different: serious yet teasing, dark and studied, precise as ballet. Pearl's trying, but she senses she's missing the point, failing to enjoy it the way these Cubans are doing. The men watch and laugh, as does Frieda.
"Like this," says the Cuban woman. "Like this." Her eyes and her hands are so distracting, Pearl can't possibly follow her orders.
"I don't know how." She's on the verge of tears. If only she had more Spanish to explain her confusion. Usually she doesn't focus this intently on her body, except when it feels painful, hungry, or full.
Her back is stiff, and her shoulders sore from hunching over her stitches at work, and from hunching over in public too—if she's being completely honest—to hide her breasts from men's eyes. The woman presses Pearl's hips into position and grips the small of her back. She's touching places no other human has touched, not even the Polish beast, whom Pearl shuts out of her mind. He's not here. This woman is terrifyingly here, with warm skin and a firm touch. The woman grips her more strongly, says she's ruining the dance, just relax. Music thrums through Pearl's empty stomach. Drops of perspiration run down her temples.
It could be that no one is conspiring against her. What if they're just having fun? Something loosens inside. Her shoulders drop, and she relaxes a little. She's reminded of visiting the town bathhouse as an adolescent, watching the naked women pause their washing to play and shout and splash. One girl was so lovely, they called her Leah the Flower, with her tall, willowy figure that drove young plump Pearl mad with envy, or some other emotion.
The song ends abruptly, setting Pearl free. The Americans applaud and open their wallets and purses. Pearl lets go of the woman, offers a short bow. Frieda returns the woman's cigar, then says, "You were marvelous, Pearl! I thought you were going to faint, but then you settled down nicely. I wish she'd asked me. I'd never dance with a strange man, but with a woman, why not? What harm could it do?"
Quite a lot, thinks Pearl, dabbing the sweat from her forehead. She looks back at the woman, already dancing with a new partner, an American man with extraordinarily bright teeth. Pearl hates him immediately. She still feels the pressure of the Cuban woman's hands. An unusual sensation, not altogether unwelcome.
---
Aaron Hamburger is also the author of The View from Stalin's Head—winner of the Rome Prize in Literature—and two novels, Faith for Beginners and Nirvana Is Here. His writing has appeared in the New York Times, Washington Post, O the Oprah Magazine, and numerous others. He lives in Washington, DC.
Hotel Cuba, published by HarperCollins on May 2, 2023, is now available everywhere books are sold.
Excerpt reprinted with permission of the author. ©Aaron Hamburger, 2023
---
WWPH Community News
From our friends at the Washington Independent Review of Books this weekend (and find WWPH on the panel SMALL, BUT SCRAPPY: Independent small presses):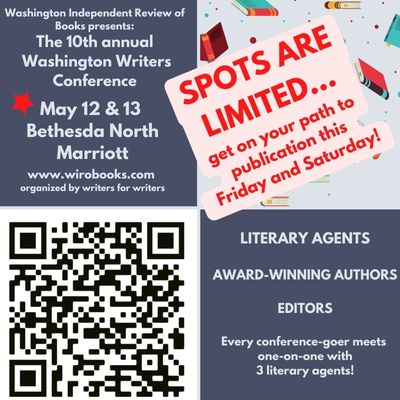 Come visit us at the Gaithersburg Book Festival on May 20th and at the Capital Pride Festival on June 10th. Our first annual WWPH PRIDE Contest in poetry and micro-prose opens on June 1st. Keep reading WWPH Writes for more details in the upcoming weeks!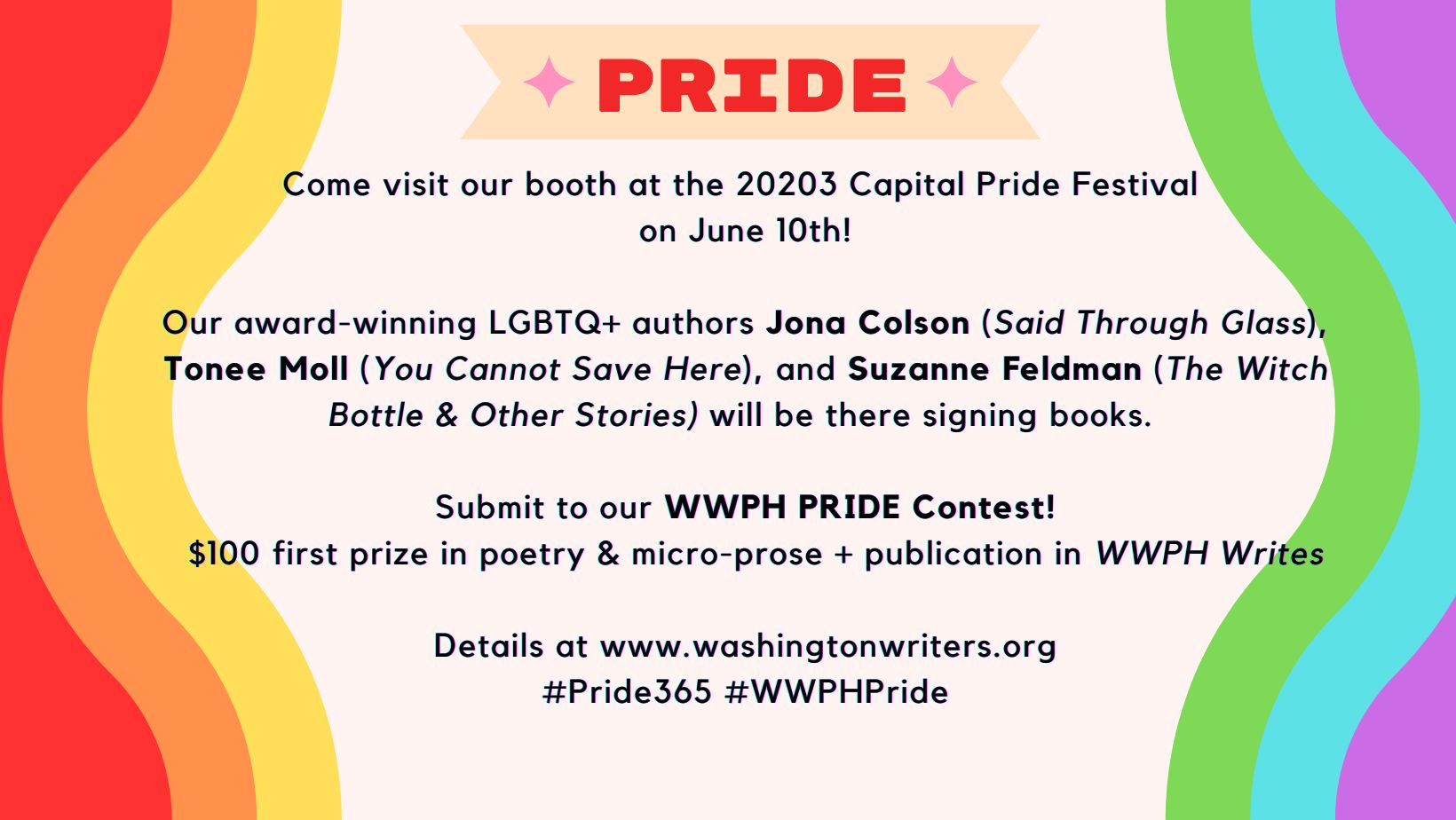 In case you didn't see the news of our 2023 CONTEST WINNERS! We are thrilled to highlight all these writers and their works. OUR 2023 AWARD-WINNERS will be published on OCTOBER 3, 2023. More soon on these exciting new books…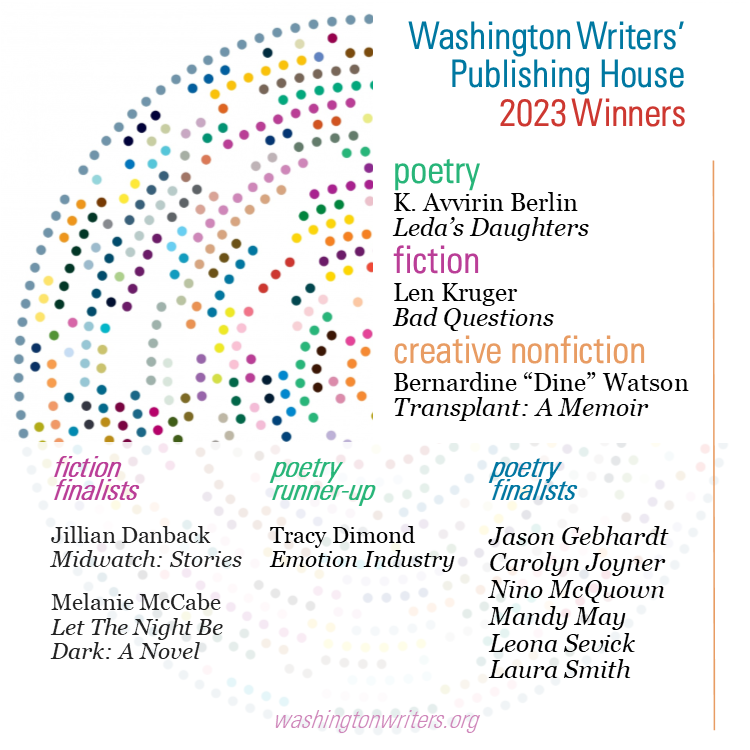 Thinking of submitting to WWPH Writes? We are reading now for our fall issues. Submit to us! And we are always looking for work that celebrates, unsettles, and questions our lives in the DC, Maryland, and Virginia area (DMV) and our nation. New perspectives, diverse voices, and voices with craft and fierceness are strongly encouraged to submit. It's FREE to submit, but you must live in the DMV. Please send us your best work–challenge us with your ideas and writing. Submit here
---
Purchase our award-winning books including the new edition of WHY I CANNOT TAKE A LOVER by Grace Cavalieri and ALTAMIRA by Myra Sklarew are available on our new affiliate page on bookshop.org
: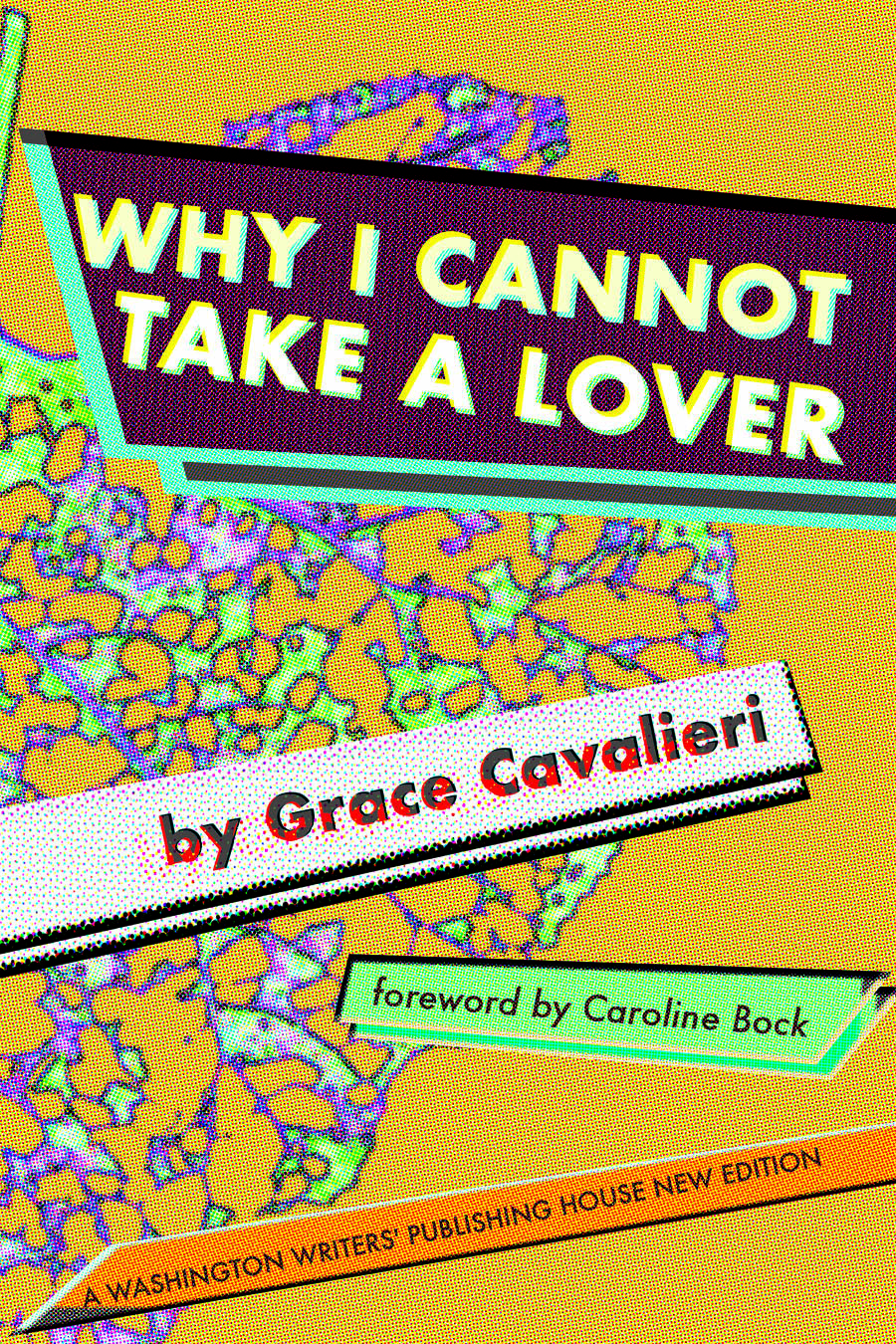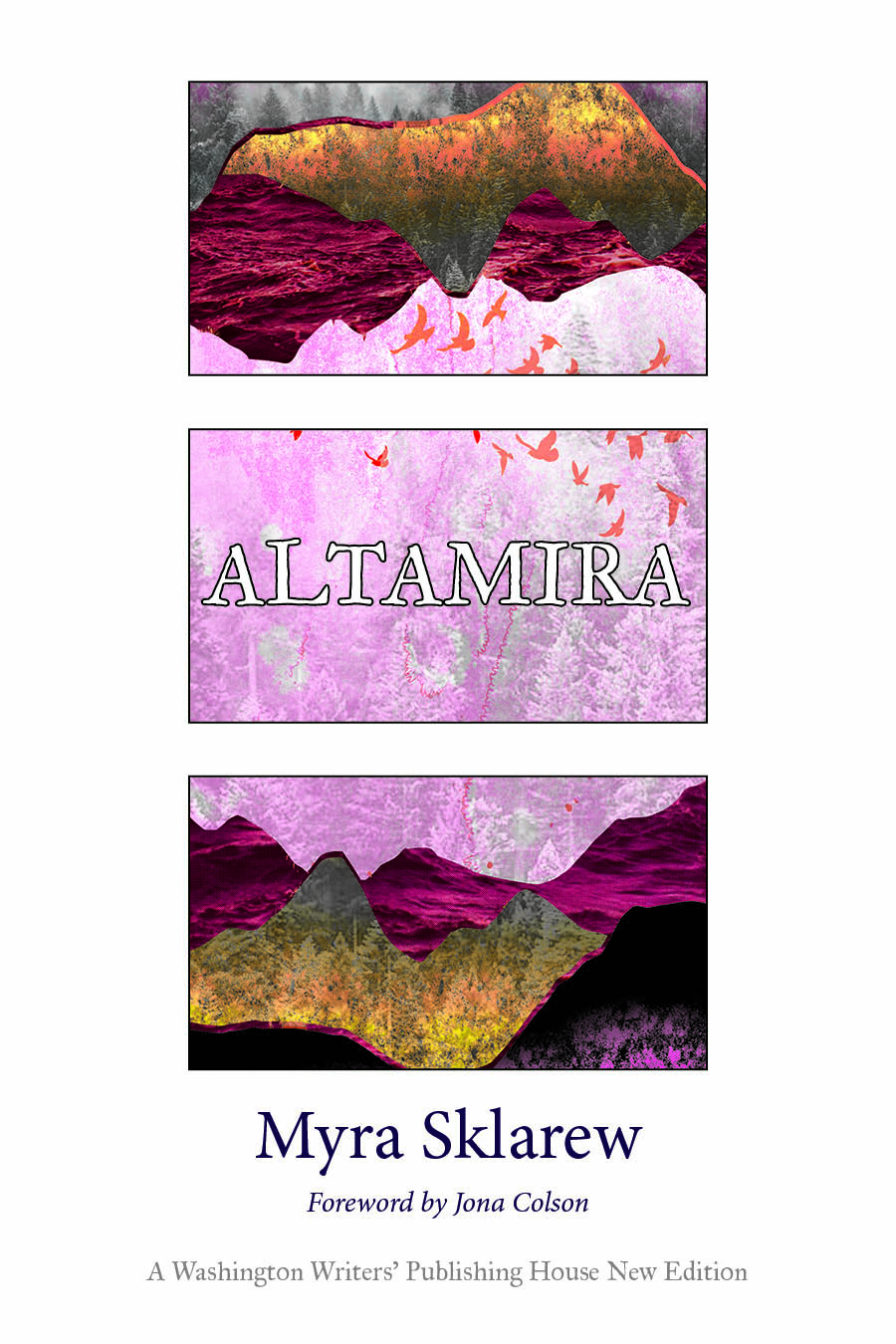 ---
---
Happy Spring, WWPH Community!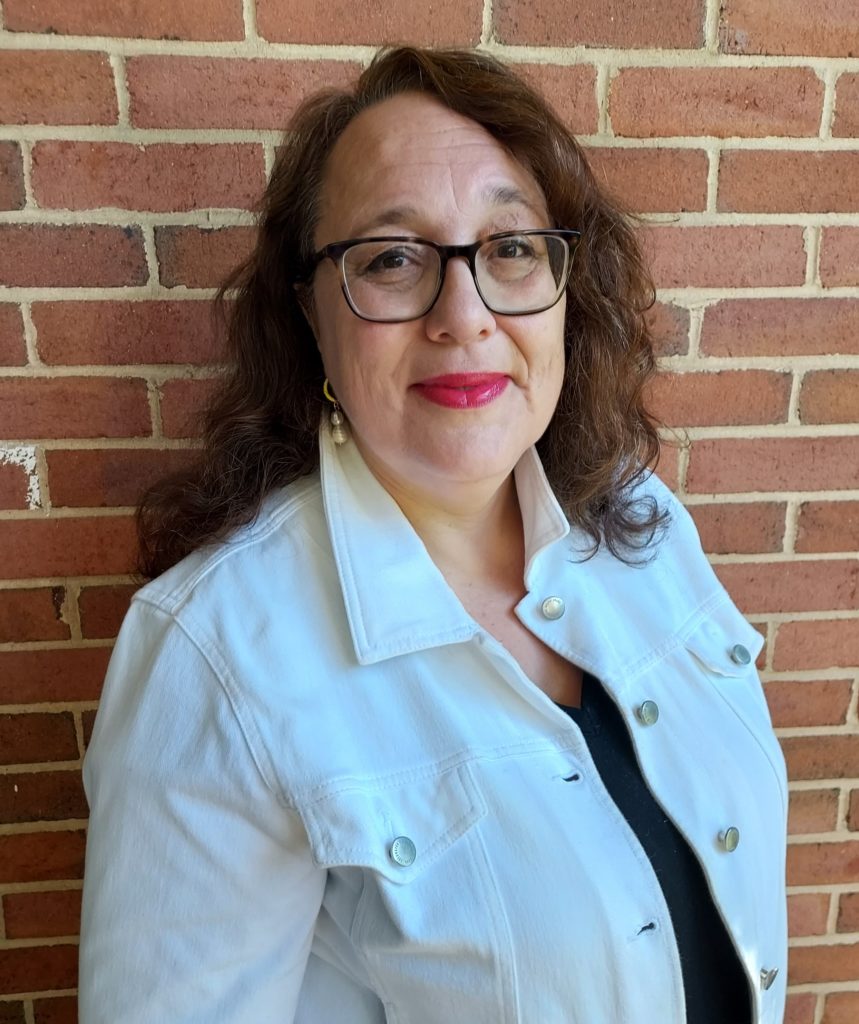 Caroline Bock
Co-President & Fiction Editor, WWPH Writes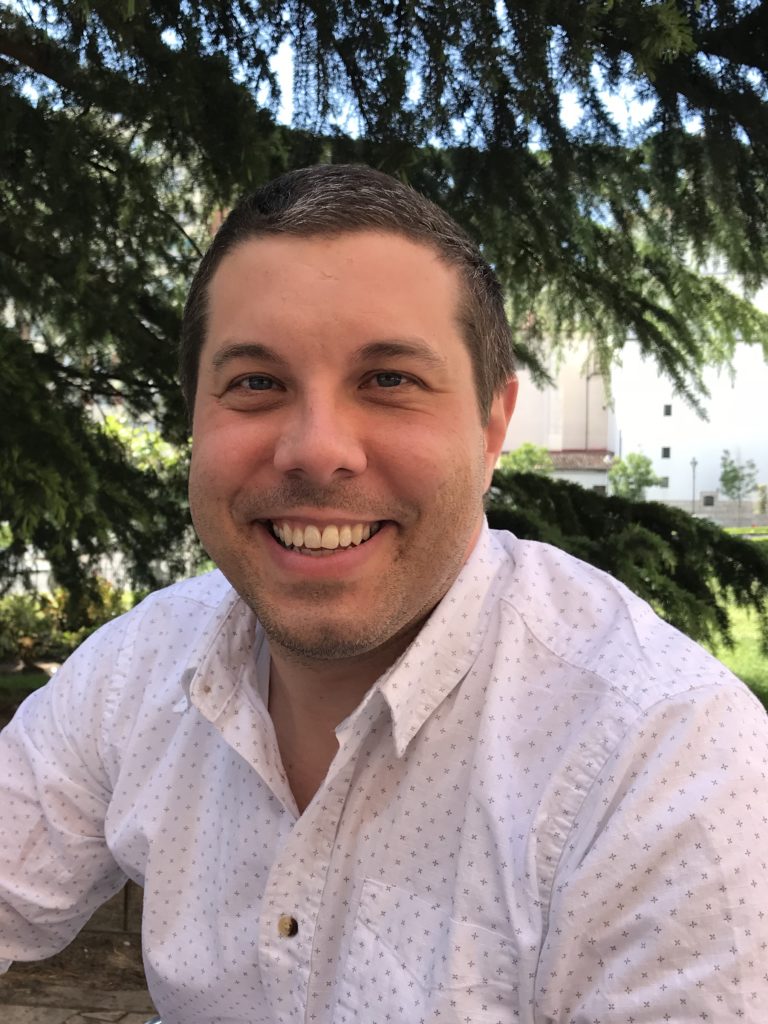 Jona Colson
Co-President & Poetry Editor, WWPH Writes
---
---
---