WWPH WRITES ISSUE 55 TINY POEMS SPECIAL EDITION
Welcome to WWPH WRITES 55… our BIG second annual TINY POEMS edition!  And if you are thinking of submitting to our 2024 manuscript contests in poetry, fiction, or creative nonfiction when the contest opens on September 1, please make sure you review our updated guidelines here, including our 50th Anniversary Fiction Award sponsored by Carol Trawick.
Read on to TINY POEMS…the first of our two August special TINY POEM editions!
Caroline Bock
co-president and fiction editor, WWPH Writes

---
FULL
All the religious
mysteries of bread
are in the eaten past.
Harrison Fisher's first collection of poems, The Gravity, was a chapbook published by WWPH in 1977.
WARRIOR POSE
Lean back while leaning forward
Lift your arms to the sky knowing
Prayer is always an option
Rosie Prohías Driscoll is a poet and high school English teacher who aspires to practice more yoga.
POEM ABOUT RAIN
My eyelashes fill:
all I cannot know of rain
pours down on my head.
Holly Karapetkova is a writer, teacher, and Poet Laureate Emerita of Arlington County.
POETRY
is a tree with boughs that stretch out to
distant galaxies, where the weak are not afraid
and the strong are beautiful.
Naomi Ayala is the author of four books of poetry and a proud resident of Washington, DC.
THE PRIVATE ESTATE
Hugging a secret close
building a world with
vast fields and vertiginous walls
Carrie Callaghan is a historical novelist.
AFTER THE TEMPEST
no man's sky
should feel this hollow
Sean Felix is a poet, artist, and educator from Washington, DC that currently lives in Hyattsville, MD. He loves the economy of words, and haiku arts.
AND YOU
In your rick-rack heaven, trying to untie
the stars from their sky — you are
more beautiful than you will ever know.
Rose Solari is a poet, fiction writer, teacher, performer, and co-founder of Alan Squire Publishing, a small press with big ideas, based in Bethesda, MD.
IMPORTS
flakes falling down
wooden embers blackened
Canadian imports
Serena Agusto-Cox is a poet, editor, poetry advocate, and coordinator of poetry programming for the Gaithersburg Book Festival in Maryland.
IMPROVING AIR QUALITY
There is nothing like
a little rain to remind the sky
it shouldn't be on fire.
Gabby Gilliam lives in the DC metro area and has belatedly decided she wants to be a teacher when she grows up.
IN YEMEN, AFTER THE SHELLING
I am your father and, I will be your leg,
The laborer told his daughter,
Her leg broken and brother killed.
Dreama Wyant Frisk won first prize for poetry, 2011, Northern Virginia Writers and author of poetry collection, Ivory Hollyhock, held in reserve, Arlington Central Library.
A YEAR THROUGH THE WINDOW
Evening frog song reveals
those voices of "not enough"
never were my own.
(editors note: a tiny excerpt from a longer poem of the same name)
Jillian Danback-McGhan is a Navy veteran and the author of the short story collection Midwatch (Split/Lip Press, February 2024).
SPACE IS DEAF LIKE ME
no air to carry sound waves
no medium to create vibrations
yet billionaires fly up for my everyday experience
Willy Conley's writings have been published in numerous books & periodicals. Born profoundly deaf, Conley is a retired professor of theatre at Gallaudet University in D.C.
LONG ISLAND ERRAND
Two-year-old at wheel, idling car. Splintered light. Frigid crackle-
slip. Cadillac groan. Icy Sound. Dinosaur strain. Ringlets whip, eye on oblivion, eye on
business of men. Hand through glass punches park. For the moment, lurching stops.
Alyson Gold Weinberg is a poet, playwright, speechwriter, and ghostwriter. Her debut poetry collection, Bellow & Hiss, is forthcoming September, 2023 (Finishing Line Press).
AS IF IT WERE THEIR FAULT
For what I feel, watching them,
I forgive the cherry blossoms.
Jenn Koiter is the author of So Much of Everything. Find her on social as @jennkoiter!
HINDSIGHT
Come closer. I won't bite!
I laughed at my foolishness and moved a tad closer.
Now his bites are urgent and hungry and I wonder at my foolishness.
Paris-born Lilianne Milgrom is a professional artist and award-winning author living in Virginia.
WHEN LOVE ENCOUNTERS THANKS
A feat of wisdom and diplomacy,
his two words may have cured her of her three.
Claudia Gary, author of Humor Me, Genetic Revisionism, and poems in journals internationally, teaches poetry at writer.org. Follow @claudiagary. pw.org/content/claudia_gary.
CLASSIFICATIONS
Why do we try to understand people by putting
them in categories? Why is it so difficult
to be a fork in a tray of spoons?
Fran Abrams is the author of two poetry collections and has had her work published in numerous journals and anthologies. Visit franabramspoetry.com. She lives in Rockville, MD.
TURNING THE MIND
My mind is fickle, flighty,
a dysfunctional butterfly hovering over fragrant roadkill
instead of the spiked heads of tall purple coneflowers.
Lisa Park is a physician by training, poet at heart, who has been published in Little Patuxent Review, Gyroscope review and others. On instagram, @Lisalparkwrites
MY BRAIN IS SOMETHING
I fight every day
I leave nothing to be imagined –
I'll let the red of life blot the page.
Samantha J. Pomerantz lives in Maryland and she is a university student.
LOST POEM
I am searching for my lost poem,
the one that set my soul on fire
and left a multitude of stanzas dancing in the ashes.
Tracy Chiles McGhee, of DC, is a multi-genre writer of poetic prose and the award-winning author of the novel Melting the Blues.
PACKS A PUNCH
Who are you calling tiny?
Tiny, but packs a mighty punch.
Buddy, there's more power in the tip of my pen than the Empire State Building.
Aaliyah El-Amin proudly resides in Prince George's Upper Marlboro, MD; is a higher education advisor; and winner of the Rhyme On 2023 funniest poem contest.
mosquitoes' libidos in summer gazeboes
sweet sweat skin torpedoes
smack splat bloody temporary tattoo graffitoes
Doug Mowbray is occasionally an occasional poet on occasioning occasions.
---
WWPH Community News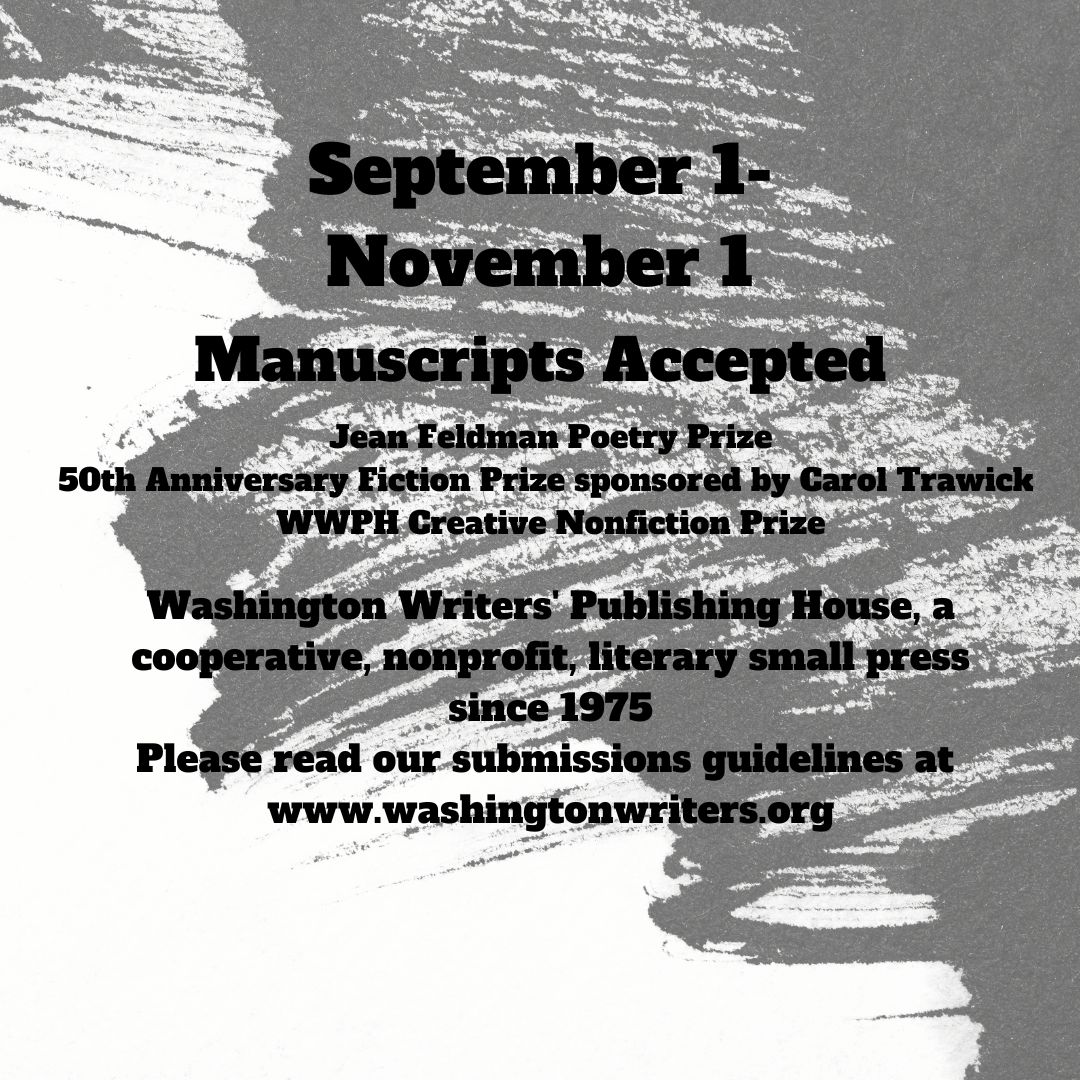 OUR 2023 AWARD-WINNERS will be published on OCTOBER 3, 2023. If you are planning ahead, our 2024 Manuscript contests in poetry, fiction, and creative nonfiction open on SEPTEMBER 1-November 1…Prize monies, publication, editorial support, and promotion. Past WWPH winners judge all entries blind. We strongly encourage you to read our recent award-winning books to learn more about our literary sensibility. Purchase our books at our bookshop.org affiliate page and everywhere good books are sold. Our submission guidelines have been updated for 2024. Read details here.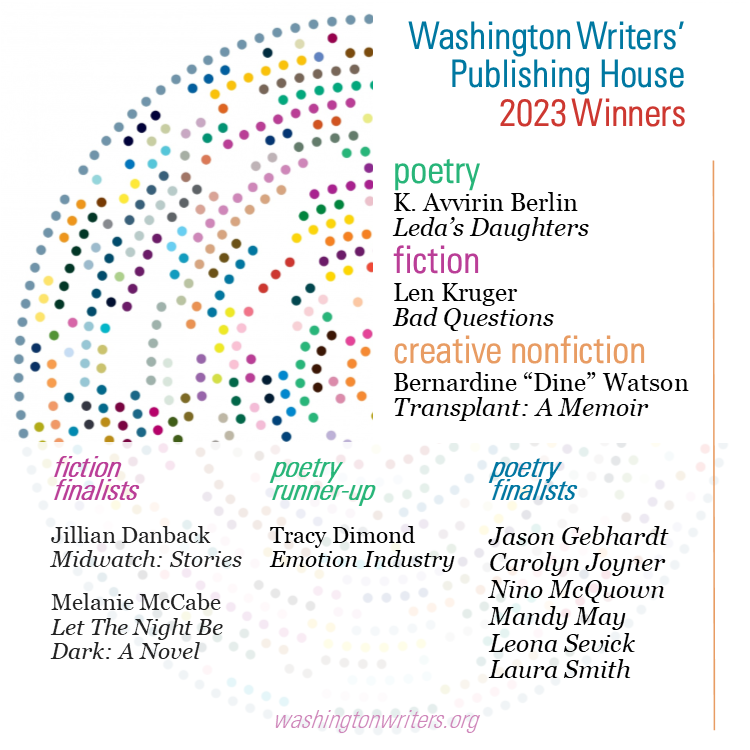 ---
Purchase our award-winning books including THE WITCH BOTTLE AND OTHER STORIES, by Suzanne Feldman, winner of our 2022 Fiction Award, NOW AVAILABLE AS AN EBOOK for your KINDLE (only $7.99) and for all devices!
---
---
LOOK FOR MORE TINY POEMS IN OUR NEXT ISSUE!
---
---
---