Www
Welcome to WWPH Writes 60… From Naomi Ayala's poetry to Shaylynn Mark's flash fiction, this issue is haunting!
And we have some exciting news to share! In 2024, the Washington Writers' Publishing House is going global, We will publish works in translation from around the world by translators from the DMV, beginning with Aguas/Waters by Miguel Avero, a noted Uruguayan poet, translated by Jona Colson. More about this major development here. Plus, we are open for our 2024 Manuscript contests. See more information below (the deadline is this Wednesday, November 1st). We are also in search of our 2024 WWPH Fellows, a new initiative to offer emerging writers a paid opportunity to work with us–made possible by the generosity of Dr. Jean Feldman.
Read on!
Caroline Bock
co-president/prose editor at WWPH Writes
WWPH WRITES POETRY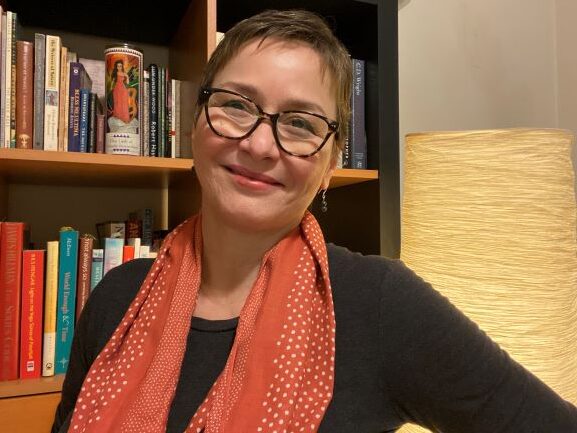 Naomi Ayala has published three books of poetry; her most recent is *Calling
Home: Praise Songs and Incantations* (Bilingual Press/Editorial Bilingüe).
She is the translator of *La sombra de la muerte*/*Death's Shadow*, a novel
by His Excellency José Tomás Pérez, the Dominican Republic's Ambassador to
the United States, and of Luis Alberto Ambroggio's poetry collection *La
arqueología del viento/The Wind's Archeology* www.naomiayala.com
GROVE
The pines were planted tightly here.
A dense, weighed down closeness
we can't get through on our feet.
So on all fours we crawl at dusk
to the heart of the cylindrical grove.
Flash of red fox near.
Above us, hawks.
The curved tail of the universe.
Behind us, a world of things
that seem beyond repair.
The trees, I tell him, musing
are always here.
You're crazy, he says.
What does that mean?
Our dead are dead but present, I say.
And the living are always dying
but not always here.
Not as alive as we think.
And for a moment
we just sit there, in the blue hour.
Can't argue with that, he says.
---
LIGHTPOST
Crow, perched on up high. As if dangling from the sun, now fat with sinking.
Sick with reds and orange. All crow, it is used to the middle of everything.
The fine edge between life and the dreamworld. Straddler of straddlers.
Unapologetic border crosser, selvage of time and space.
©Naomi Ayala 2023
WWPH WRITES: FLASH FICTION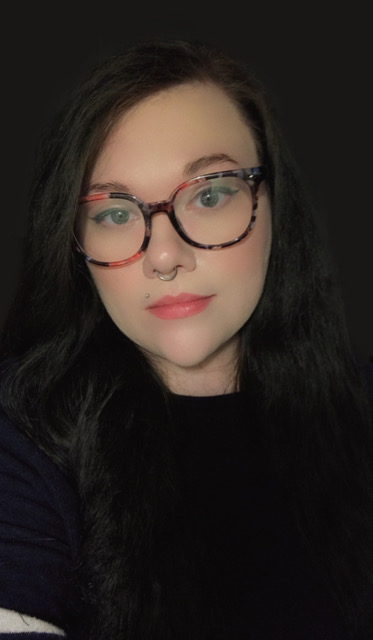 Shaylynn Marks writes about anything from the unknown to the ugly truth in the form of poetry, flash fiction, and prose. Her previous work has been accepted by Flash Fiction Magazine and Poetic Anarchy Vol. 4. When she doesn't have her Moleskine and pen in hand, you can find her singing and playing guitar with her band. Follow her on Instagram at www.instagram.com/@ub3rst4rr to watch her journey in the literary world.
FROSTBITE
She waltzed into the parlor of the Munich Funeral Home. The shine of her smile reflected off the light from the piled-up snow against the oak-framed windows.
Matthew leaned over and covered the side of his face with his hand to block his scarred skin. "You think the pink silk would complement my dad's hair?" he asked.
"Well, what would your mother think of that?"
"She'd be rollin' in her grave. Pink was her favorite!"
She laughed and sat down beside him at the table. Her long hair streamed along her shoulders and down her back. She whisked a Polaroid off the table. "He was so handsome."
"Yeah, not that there's a resemblance." His hand slid down his scarred face. "Anyway, I assume you're the Funeral Director?"
"O-oh, yes!" she said. "My name is Ethel."
"I'm Matt, the only son, and executor of his estate."
"Would you like a tour?" She floated out of the velvet seat.
He stood up and hunched over the table. He decided his father's smile in the Polaroid was a symbol of approval. Something he never received from him while he was still alive. "Yeah." He bit his lip and twisted toward Ethel. "Pops isn't goin' anywhere."
Ethel linked her arm to his as they slid down the dimly lit hall and entered an emerald-carpeted room. Bookshelves and ornate framed paintings smothered the walls, and the only light in the room came from a single round window.
"I hate what they've done with this, she said. "They should've kept the wood floors."
"You're what, twenty-three or twenty-four? I can't imagine you've been working here long. Did you grow up around here?"
"Something like that." She grabbed his hand and stared into his muddy eyes.
Her fingers were dainty icicles.
His face reddened. A woman never gazed into his soul before, not even his ex-wife. He broke the staring contest. "Uh, okay. Well, what's this room for?"
"I spend most of my time here. When one spends too much time in the past yet has nothing to look forward to, what is left?"
"You're young, beautiful, and have a decent career. Don't you have friends or a boyfriend?"
"No, I haven't been able to confide in anyone. All these years, people have failed to notice me." She inched in closer. "Not until you."
Matthew shivered from the draft of the dark room. He avoided the linger of her lips. "Does your family own this place? She looks just like you!" He pointed to an old painting behind her. A pewter-eyed woman in a lavender dress with the same yellow ripples of hair hung on the wall.
Ethel locked into Matthew and jolted her lips to his. The icy shock of the kiss gave him brain freeze. He pressed the against the slope in her and drew her in closer. The hair on his arms rose with each glide of her fingertips down his scarred face.
"What are you doing in here?" a man shouted from the doorway.
Matthew raised his eyes to an empty room. "Ethel. She was just here. She was showing me around."
"Sir, Ethel Munich has been dead for decades. Her father started this business in the late 19th century. Are you alright?"
As snowflakes hugged the windows, Matthew held his hands to his frosted lips and stared into the eyes of the young woman in the portrait.
©Shaylynn Marks 2023
---
---
WWPH Community NewS
DC, Maryland, and Virginia writers, we want to read your book-length manuscripts...deadline is November 1st…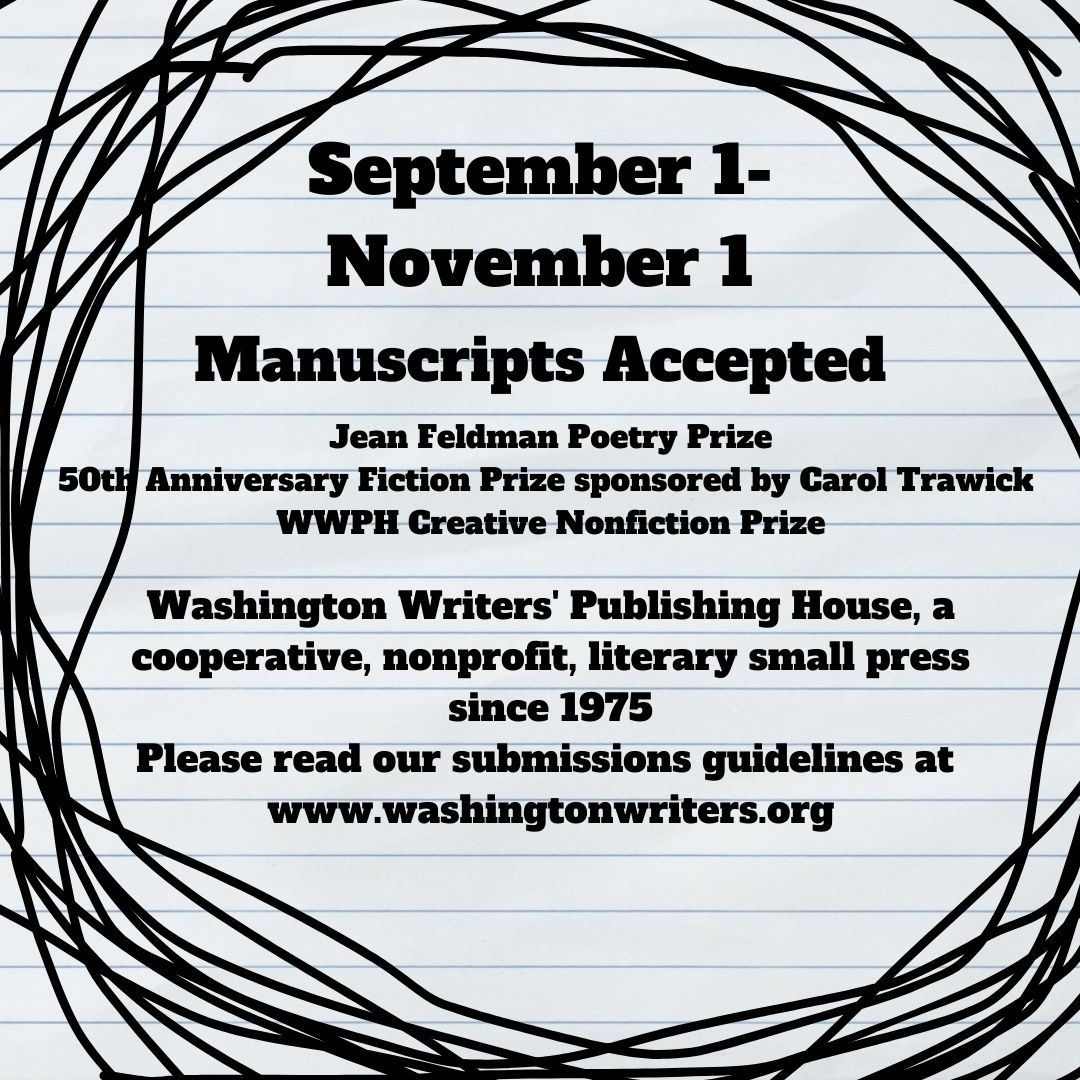 Shout out to the Washington City Paper for highlighting our new books, calling the Washington Writers' Publishing House "A D.C. favorite," and for noting that our "contest winning books have gained a national readership." We are in their big FALL PREVIEW issue here. Our 2024 Manuscript contests in poetry, fiction, and creative nonfiction are OPEN through November 1. Read our recent award-winning books to learn more about our literary sensibility and submit to us. Our 2023 award-winning books are now available everywhere you buy books. 2024 submission rules and FAQS can be found here.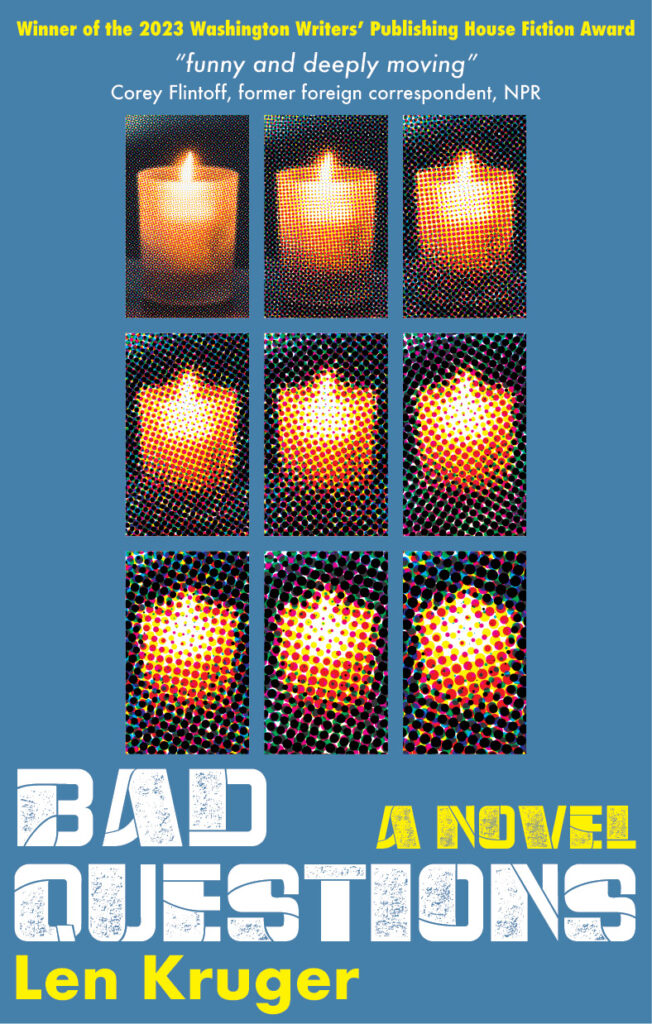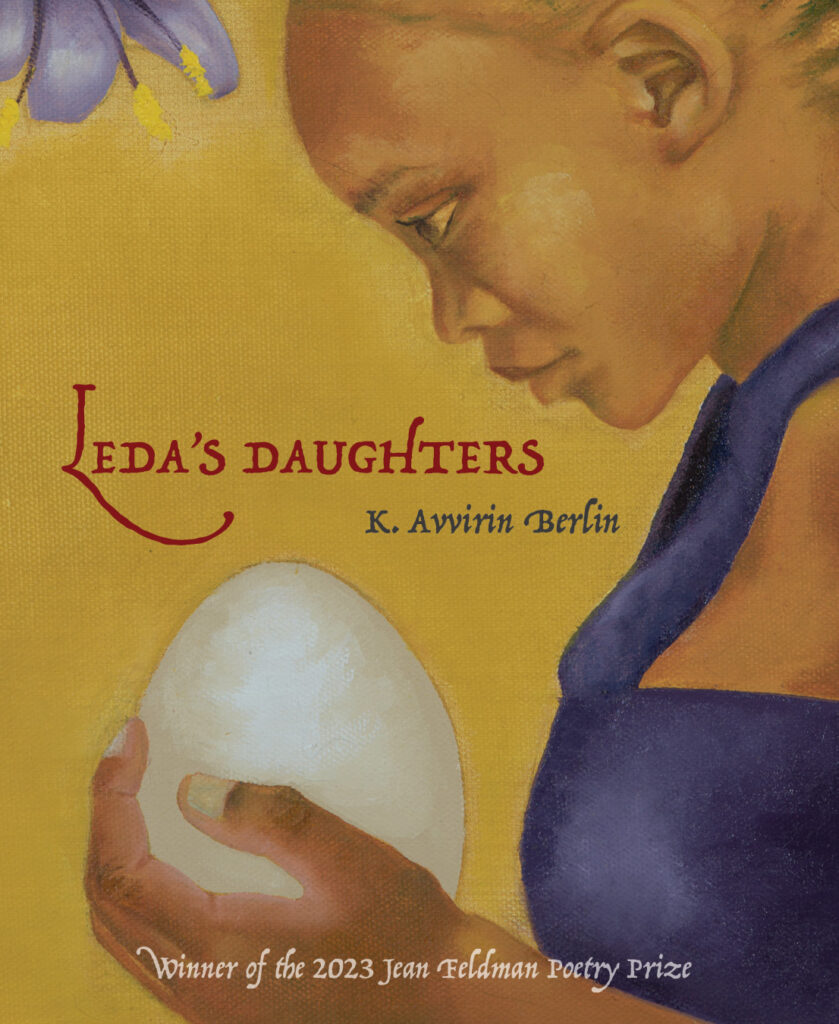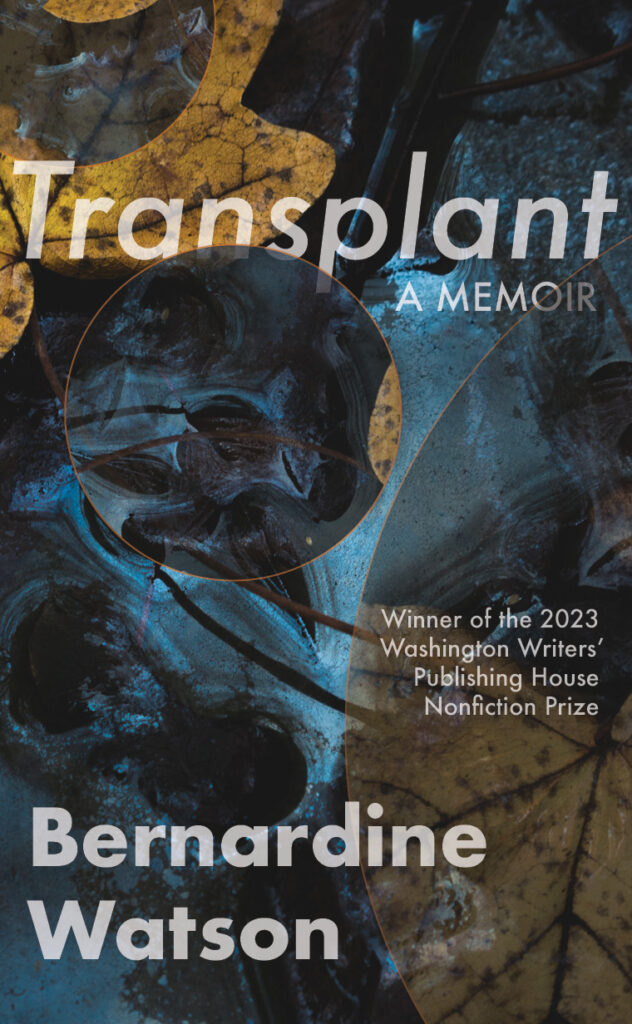 ---
---
WWPH FELLOWSHIPS. Our 2024 WWPH Fellowship applications are open– a deadline of November 1st. We are seeking three WWPH Fellows to work with Caroline Bock and Jona Colson on editorial, marketing, and promotion at our small press. We offer $500.00 per fellowship for college, graduate, or recent post-graduates. Please note these are fully remote opportunities. We are seeking candidates from DC, Maryland, or Virginia, or those who have a connection to the DMV (i.e. students currently attending school in the DMV can apply). A big thank you to Dr. Jean Feldman for underwriting these WWPH Fellowships. More details on the WWPH Fellowships here.
---

---
---
---