---
---
---
Welcome to Issue 33! This issue is about reflection and loss. Naomi Thiers' poem "In Secret" reflects on growing older, and seeing a different face, but inside, something still burns. In "Moment of Silence" by Joel Goldberg, the narrator speaks from beyond our world, confused as to why no one can hear them—a victim of gun violence that this country knows too well. Take a breath and read and reflect.
Plus, please look for our new books by our 2022 award-winners, Suzanne Feldman and Anthony Moll, to be published on September 28th. We also have a link to Suzanne and Anthony's "Top 5 WWPH Interview," a new feature we will occasionally post on our website in order for everyone to get to know DMV writers that we admire a little better. Our 2023 manuscript contests in poetry, fiction, and creative nonfiction are now open with a $1,500 honorarium, publication, and launch support. We are eager to see your book-length work. More details are here.
And JOIN US! We will celebrate our new WWPH books with a reading at Politics & Prose Bookstore (main store on Connecticut Avenue) on Sunday, October 2 at 3-4 pm. This will be our first reading since the pandemic at Politics & Prose, the landmark independent bookstore in Washington D.C., and all of you are invited!
Jona Colson
Poetry Editor, WWPH WRITES
WWPH Writes: Poetry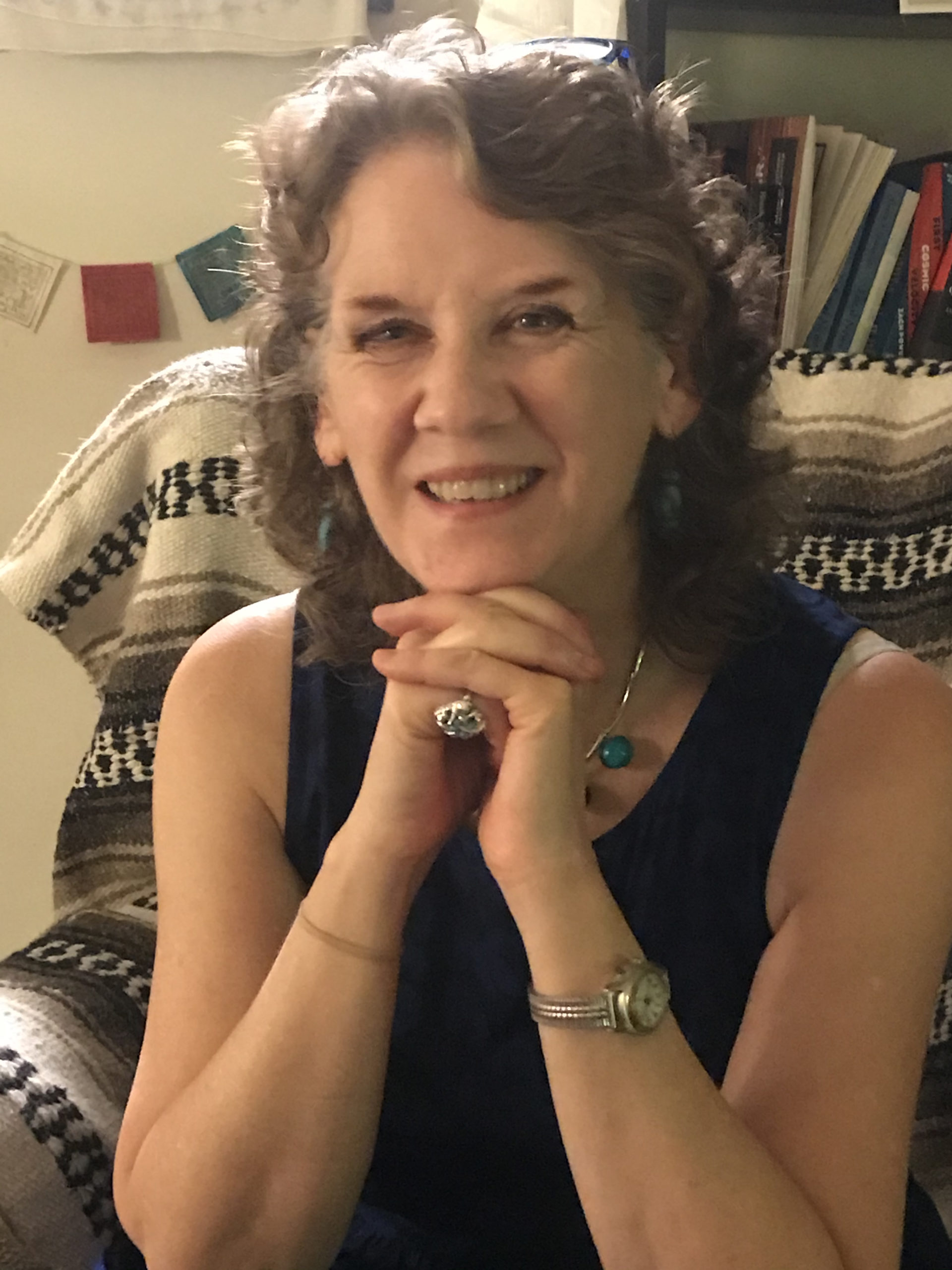 Naomi Thiers grew up in California and Pittsburgh, but her chosen home is Washington-DC/Northern Virginia. She is the author of four poetry collections: Only The Raw Hands Are Heaven (WWPH), In Yolo County, and She Was a Cathedral (Finishing Line Press) and Made of Air (Kelsay Books). Her poems, book reviews, and essays have been published in Virginia Quarterly Review, Poet Lore, Colorado Review, Grist, Sojourners, and many other magazines and anthologies. Former editor of Phoebe, she works as an editor and lives on the banks of Four Mile Run in Arlington, Virginia.
---
IN SECRET
I'm an old woman. My face shows no mystery.
Who would know I once took her clothes off as the moon
kept its white face indifferent, rising over
the mountain? Or talked with a man outside a junkyard,
trying to understand someone from a land where
the invisible, the dreamed, seems most real? Or walked in snow
for a blissful day, composing in my head? My joy lies
in memories no one cares about, bright
talismans from when I gleamed. If I set
my face like a vault, if I'm silent, it's so my heart
won't spill its jewels into the air, the fuel to
light my final days. In secret, I burn.
Note: This poem is a Golden Shovel, using this line from the Bruce Cockburn song "Mystery": Moon over junkyard where the snow lies bright sets my heart to burn.
© Naomi Thiers 2022
WWPH Writes: Fiction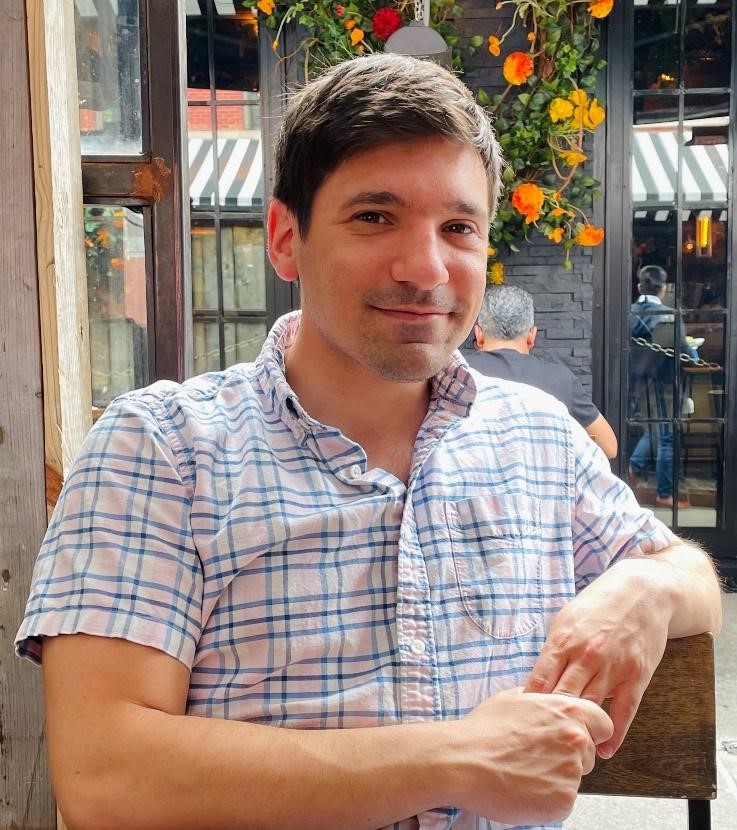 Joel Goldberg is a writer and producer based in Alexandria, Virginia. A proud Philadelphia native, he moved to D.C. in 2008 to attend George Washington University, where he caught the writing bug. You might find him at events for The Inner Loop, a D.C.-based reading series, where he has presented several of his works. (photo credit: Anna Martin).
Moment of Silence
The gym is chilly. I can hear them, all of them, but they can't hear me. They think I'm somewhere else, I don't know where. But I'm with them. I wish they knew.
I see microphones and TV cameras everywhere. The big people in front of them are under bright lights talking about me and my friends like we don't exist. Did they ever know we did? I don't know them, and I know everyone in town.
I hear questions coming from the dark, where the cameras are, but I don't think the big people are listening. It makes me think of what our teacher told us when we didn't raise our hands in class. She'd say, "It's like I'm talking to a brick wall." None of us wanted to answer, but lots of us didn't know the answer. We knew some answers by the end of the year, though. I started raising my hand. My friends did too.
The people in front of the cameras are big like our teacher. Shouldn't they know more answers? Why don't they raise their hands? The voices in the dark raise their hands but they're the ones asking the questions. The whole thing is backwards. I yell and tell them, but they can't hear me.
The people in the crowd don't look as big, at least when I look at them on their own instead of in a crowd. They don't ask any questions or talk to any walls. They just watch, like I have to. But other people there can hear them. I know because when they talk the people around them frown and shake their heads. Maybe they're sad because they think me and my friends are far away. I want them to know I'm there with them. If they could hear me, maybe I could get them to answer the questions the big people don't.
Then I see mom and dad and my sister and brother. Even grandma and grandpa are there. It's hard to tell what my grandparents are feeling, sorta like the opposite of how I feel. Everyone knows they're there and can hear them, but they don't think anyone does. My grandparents look like zombies, standing and staring at nothing. I can tell exactly what my sister and brother are feeling. They look the way they did when I got back from my first time at camp last summer, sorta like they're trying really hard to imagine where I went. It was so funny. I was only twenty minutes away, but they thought I went to the other side of the world like I was in China or something. But I've never seen my dad look this sad. And mom looks tired. I think she cried so hard she got "exhausted."
I learned that word the other day when my friend told me a joke about his dad's pickup truck. He said the big pipes on the back were called exhausts, and stuff came out of them when the truck was working hard. "It's exhausted! Get it?" I said no and asked what it meant. Then he laughed and told me. He's in the crowd too. I guess he didn't go where my other friends did.
At the end, before the lights go out, the big people ask for a moment of silence. Sometimes our teacher did that when we didn't answer her questions. She would stand there dead silent forever until someone got brave and said anything to get her to speak again. Sometimes we'd get the answer right just by guessing. She'd say, "If you're not sure, try! It's always worth a shot." I wonder why she's not in the crowd? Maybe she's where the big people think I am.
Why are the big people asking for silence anyway? They shouldn't want people to be quiet. No one has even answered the questions. It makes no sense…backwards again.
©Joel Goldberg 2022
---
WWPH Community News
---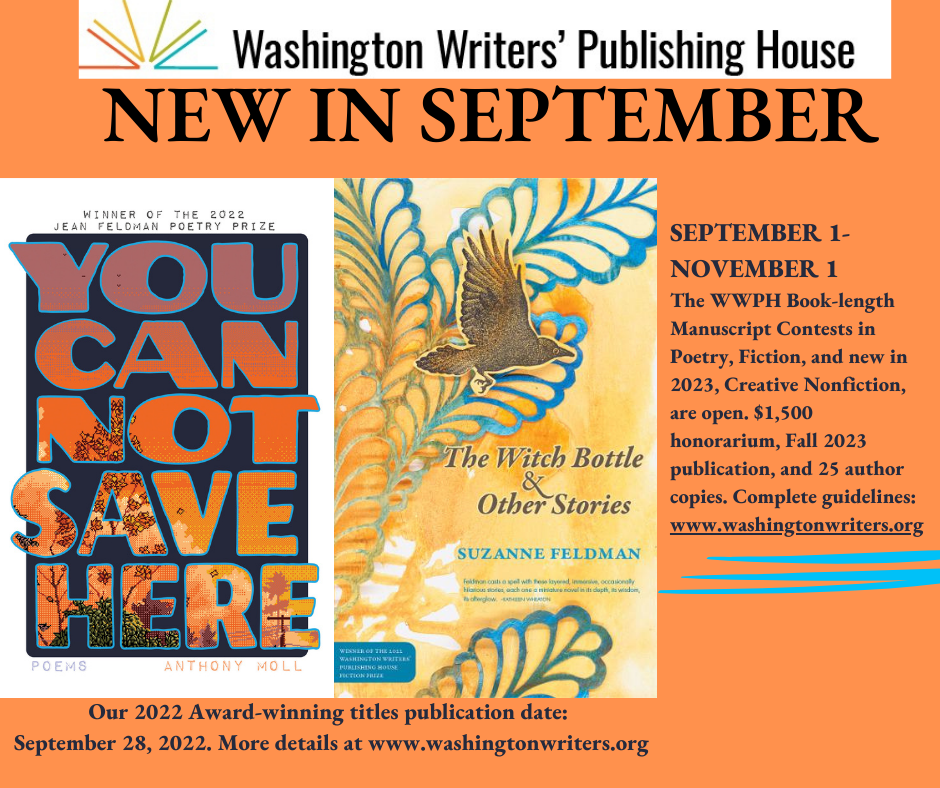 *NEW! The "TOP 5 WWPH INTERVIEWS"! A new feature on our website will share pithy, thought-provoking insights from DMV writers. For our first installment, we only thought it only fitting to give the first five questions to our 2022 award-winning writers, Suzanne Feldman and Anthony Moll. Find their interviews here.
*SHARING GOOD NEWS ABOUT WWPH! AWP'S WRITER'S CHRONICLE spotlights the Washington Writers' Publishing House in their first all-digital issue. READ here.
*SUBMIT! We are looking for poetry and fiction that celebrate, unsettle, and question our lives in the DC, Maryland, and Virginia areas (DMV) and our nation. We seek lyrical and dynamic work and believe in cultivating a diverse and inclusive environment of content, form, risk, and experimentation. New perspectives and voices with craft and fierceness are strongly encouraged to submit. It's FREE to submit, but you must live in the DMV. We are reading right now for January 2023 — if you have something that will inspire us for the new year– Submit here.

---
---
---
---
Thank you for being part of the WWPH Community!

---
---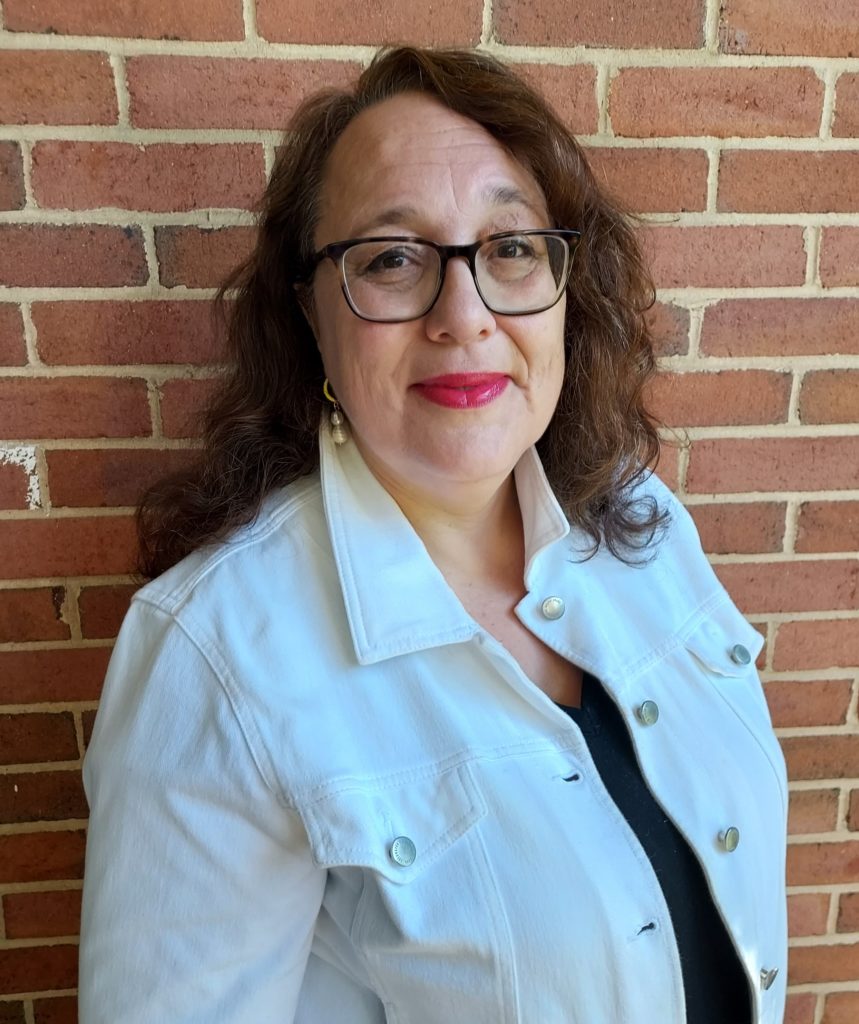 Caroline Bock
Fiction Editor, WWPH Writes
President, WWPH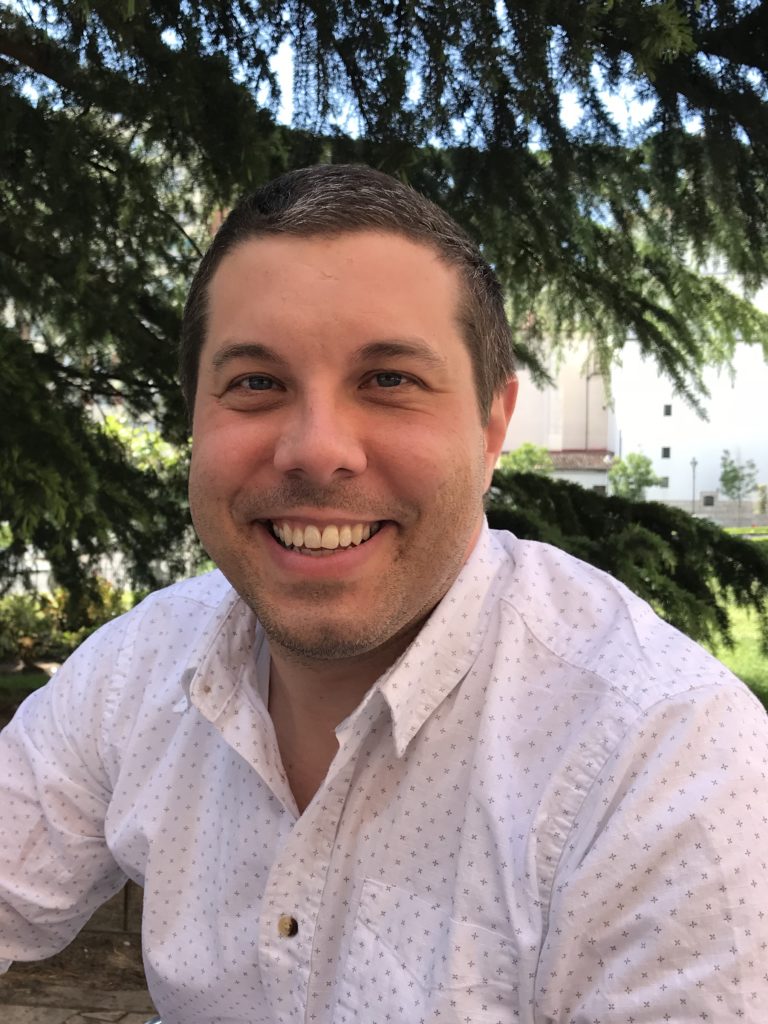 Jona Colson
Poetry Editor, WWPH Writes
President, WWPH
---